The Yamaha Supercombinator SC Guitars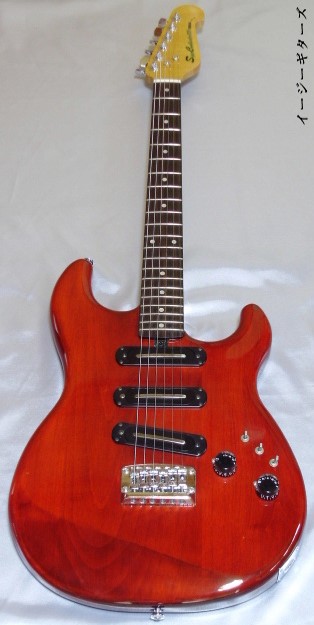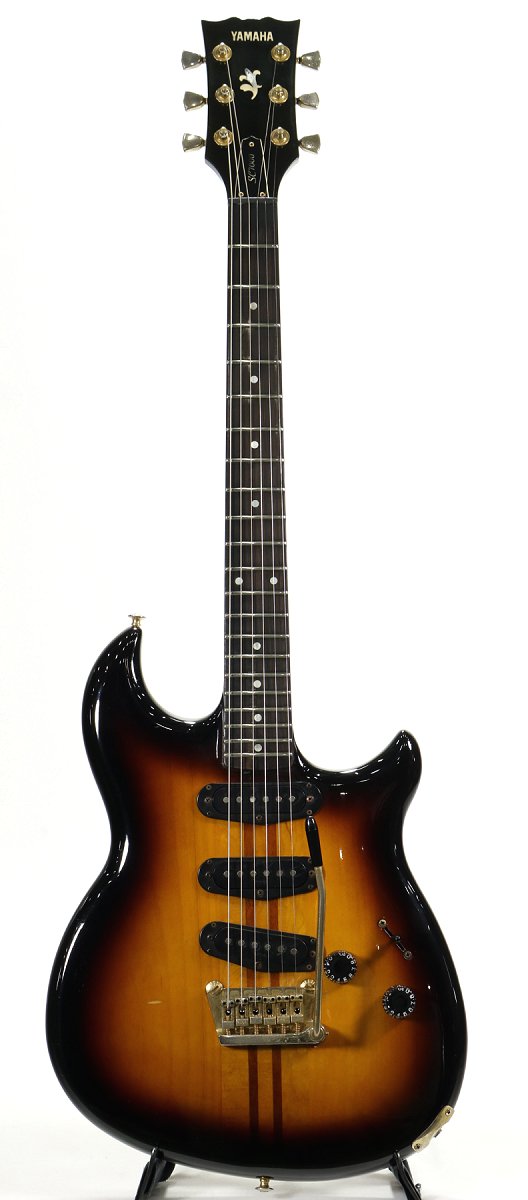 Do these guitars really belong in the same range an 800 a 7000 and a 350t
The SC is really three distinct ranges of Guitar and as such I will deal with them in three separate sections. Also it should be noted that sometimes the same model of guitar can have either SC or Supercombinator on the headstock. Where this occurs I can't see any reason, it is perhaps age, or maybe domestic or export.
The first series was launched in 1979 and was distinctly a strat style guitar. This comprises of the 700, 800, 1000 and 1200.
This range here
The first series
The second series was an SG style guitar, with single coils, launched in 1980 the 3000, the 5000 and the 7000.
Details here
The second series
Launched in 1981 and running alongside the second series was a samurai type or surf guitar these were the 600 the 400 and the 300t
Details here
SC Samurais

All guitars are made in Japan except some of the 300t may have been made in Taiwan I have no proof of this.