Early Yamaha SG Guitars The 3rd series SG2C and SG3C
SGs The third series The Flying Banana Guitars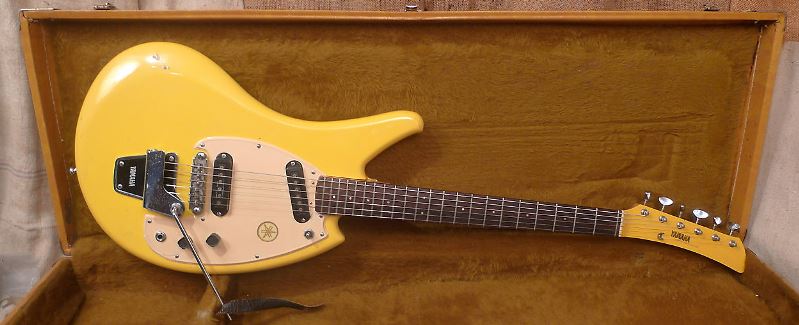 Hence the name Flying Banana a 2C
These are the SG2C and the SG3C the so called flying bananas and several other things, I am told that the weird shape makes it virtually impossible to play them sat down.
These are cheap guitars released at 19000 yen and 21000 yen respectively, compared to 45000 yen and 52000 yen for the 2A and 5A. Nevertheless they still have Yamaha quality in places.
Again the details are hard to find but here is what we know.

Specifications
Body High Gloss poly finish wood not known
Neck Bolt on Maple
Fretboard Rosewood 22 frets with a zero fret
Headstock Samurai style pointy 1 butterfly string tree* Matching body colour Yamaha Nippon Gakki Co Ltd written on
Truss rod adjustment is at body end under pickguard.
Tuners Open geared Yamaha Branded
Pickups 2 single coils on the 2 3 single coils on the 3**
Controls 1 volume 1 tone 3 way switch
Nut Plastic probably 41mms
Hardware Chrome
Bridge Tune O Matic round saddles not rollers
Trem Unit Yamaha branded Similar to an Old Teisco Bigsby style see photo
Pickguard White Yamaha Tuning fork logo on
Colours Canary Yellow, Persimmon Red, Aconite Blue 
Years available Nov 68 to 1971
* I have seen various string trees on these sometimes more than 1 but I think the above is what came as standard
**The SG3 pickups operate like a 2 pickup guitar the bridge and middle pickups being wired together in series as one pickup. No split available therefore.
Unlike the previous models where the pickups are resting on foam these do have height adjustment screws.
As usual some pictures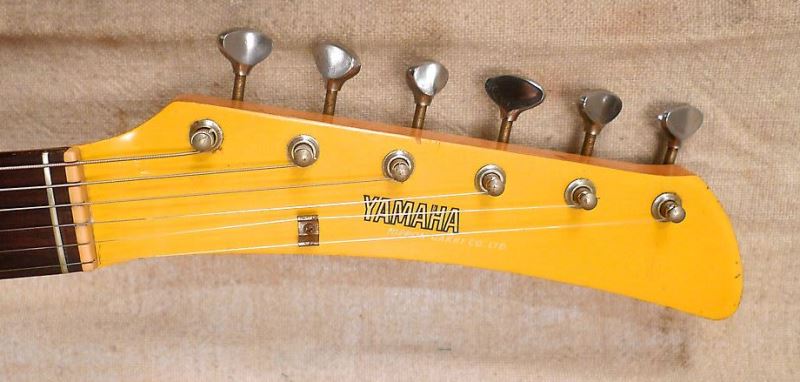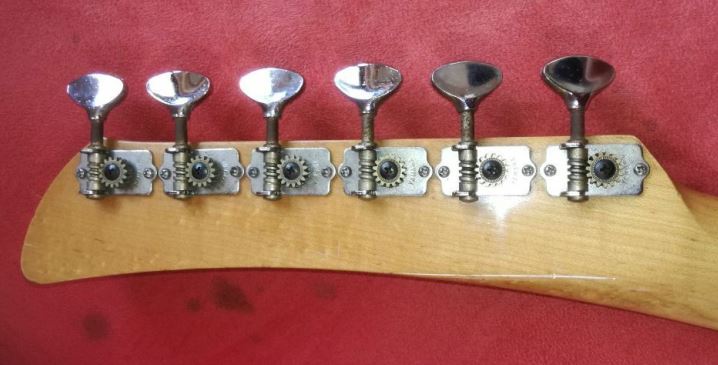 The headstock it is the same on both models


The 2C and 3c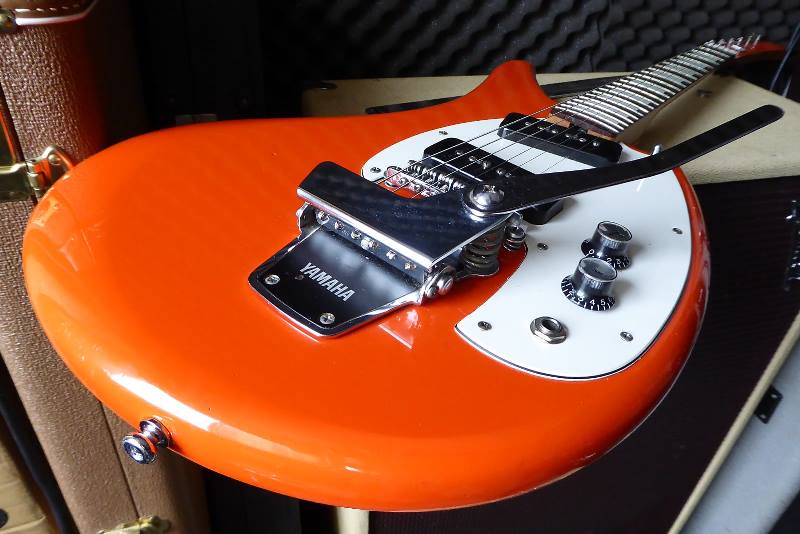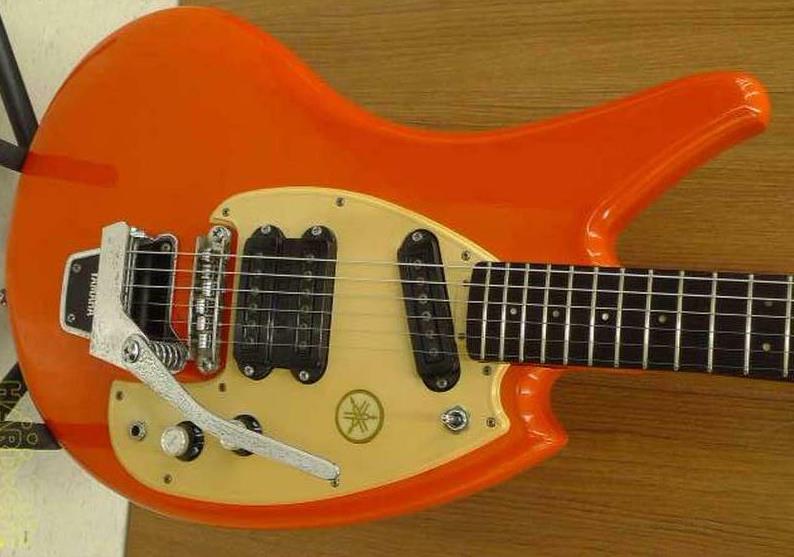 The bodies showing the trem type. That scratchplate on the 2C is probably a replacement