Yamaha SA 1200S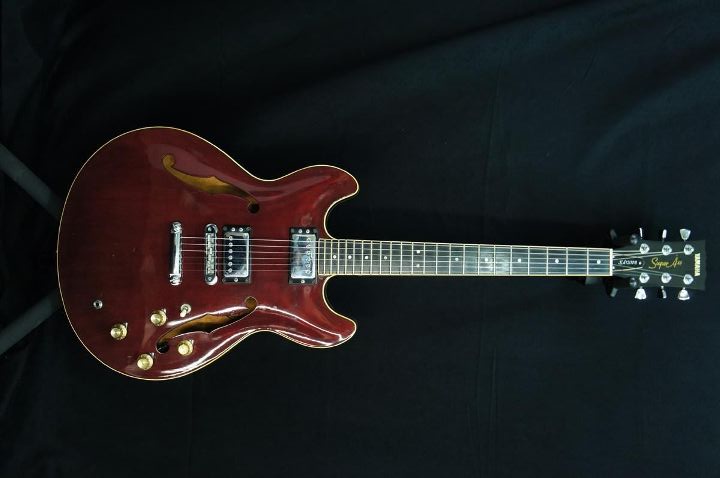 According to the archives this guitar was made in Japan from December 1979 to 1983 and retailed on release at 120,000 yen. This does not appear in the US and Canada 1981 catalogue but does appear in the UK catalogues of the time. It may or may not have been available in other western countries at the time. However the archives may be wrong as it appears in the 1985 catalogue it is of course possible that manufacture stopped but there was stock until later, not unusual for Yamaha. It is said that only 800 or so of these were made which seems unlikely over that period of time. There could also have been a pickup change in 1985 In earlier catalogues they are described just as Yamaha Humbuckers but in the 1985 catalogue they are described as High Output Humbuckers.
Specifications
Body Bound Solid Spruce top Beech back and side Alder and Spruce block poly finish
Neck Set Mahogany Bound C shape
Fretboard Ebony Dot inlays 13.75" radius 22 frets
Headstock Black Yamaha in caps and super axe in gold script black on white truss rod cover with SA 1200S written on
Tuners Yamaha branded sealed
Pickups 2 Alnico 2 Humbuckers coil split see comment above
Controls Gold 2 volume 2 tone push push for coil split 3 way switch with white tip
Nut 42mm
Hardware Chrome
Bridge T-O-M stoptail
Pickguard Standard Black on white
Colours Sunburst or Burgundy

This one is mine
Update 27th April 2018
I have been sent some pictures of an SA1200s by Sebastian Busse. This guitar is plainly genuine but curiously is made in Taiwan in November 1986. It looks like as with several other SAs production stopped in Japan to be resumed in Taiwan beyond the dates the archives refer to.

Here are some pictures of that guitar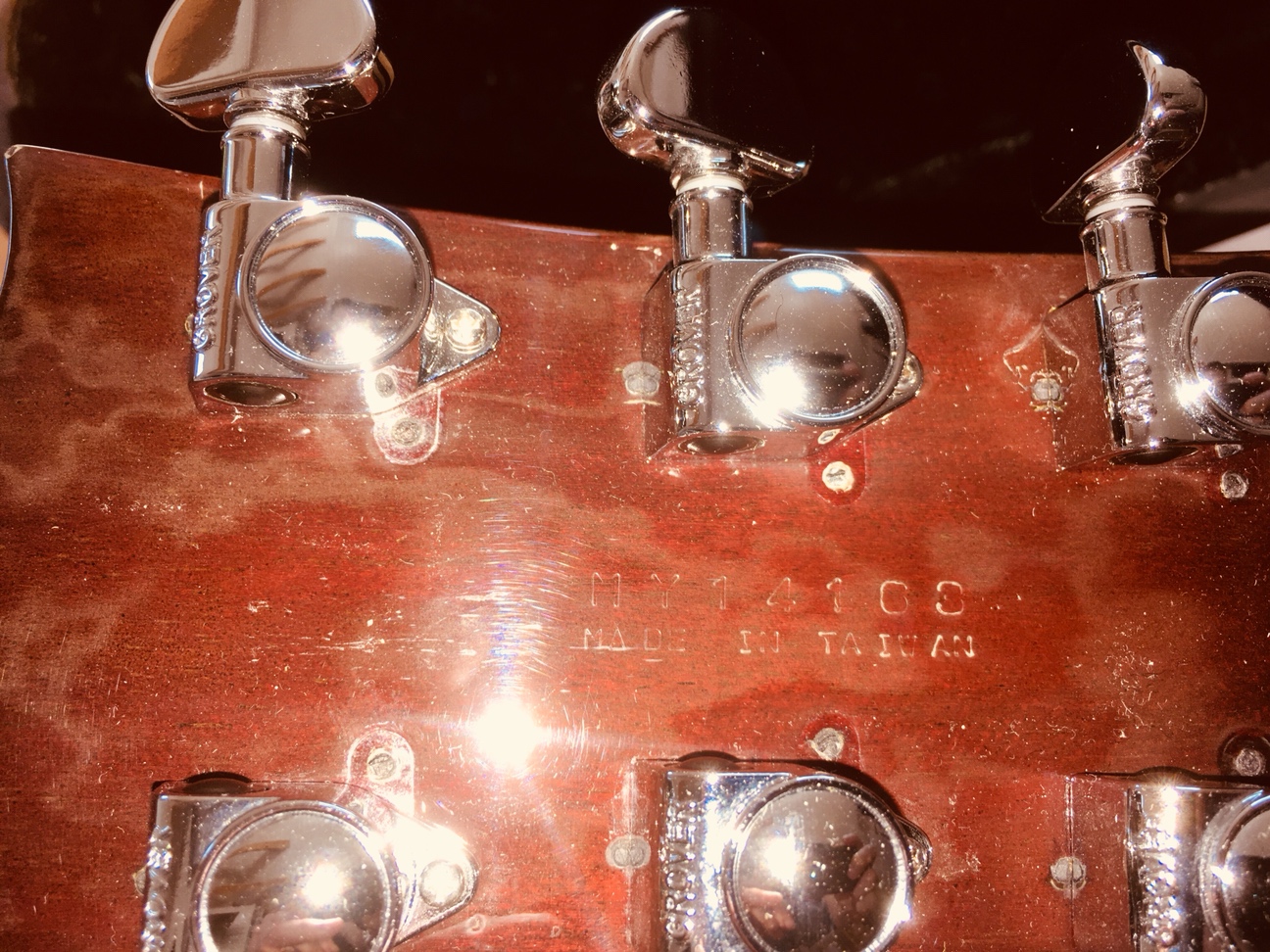 The tuners have been changed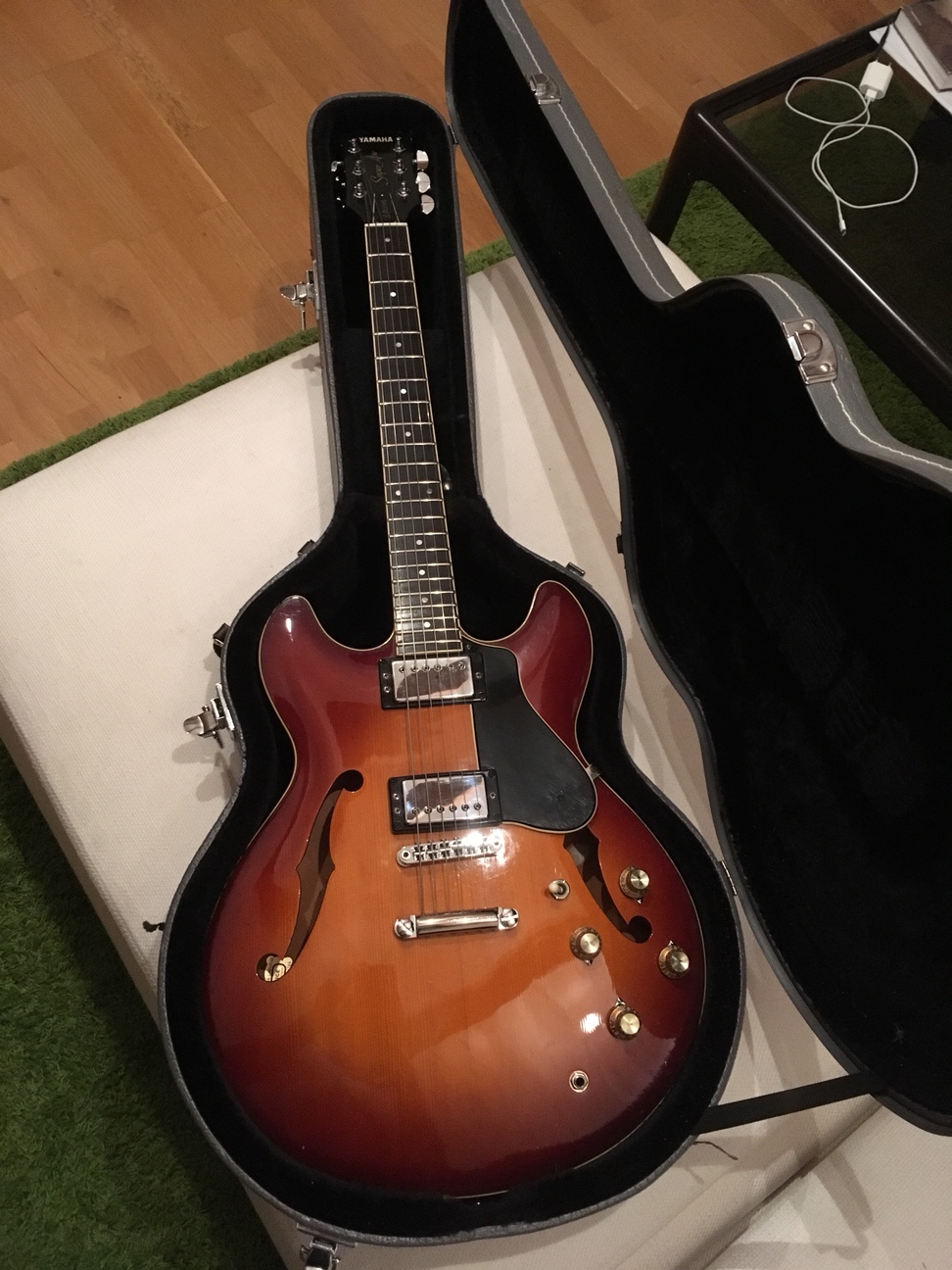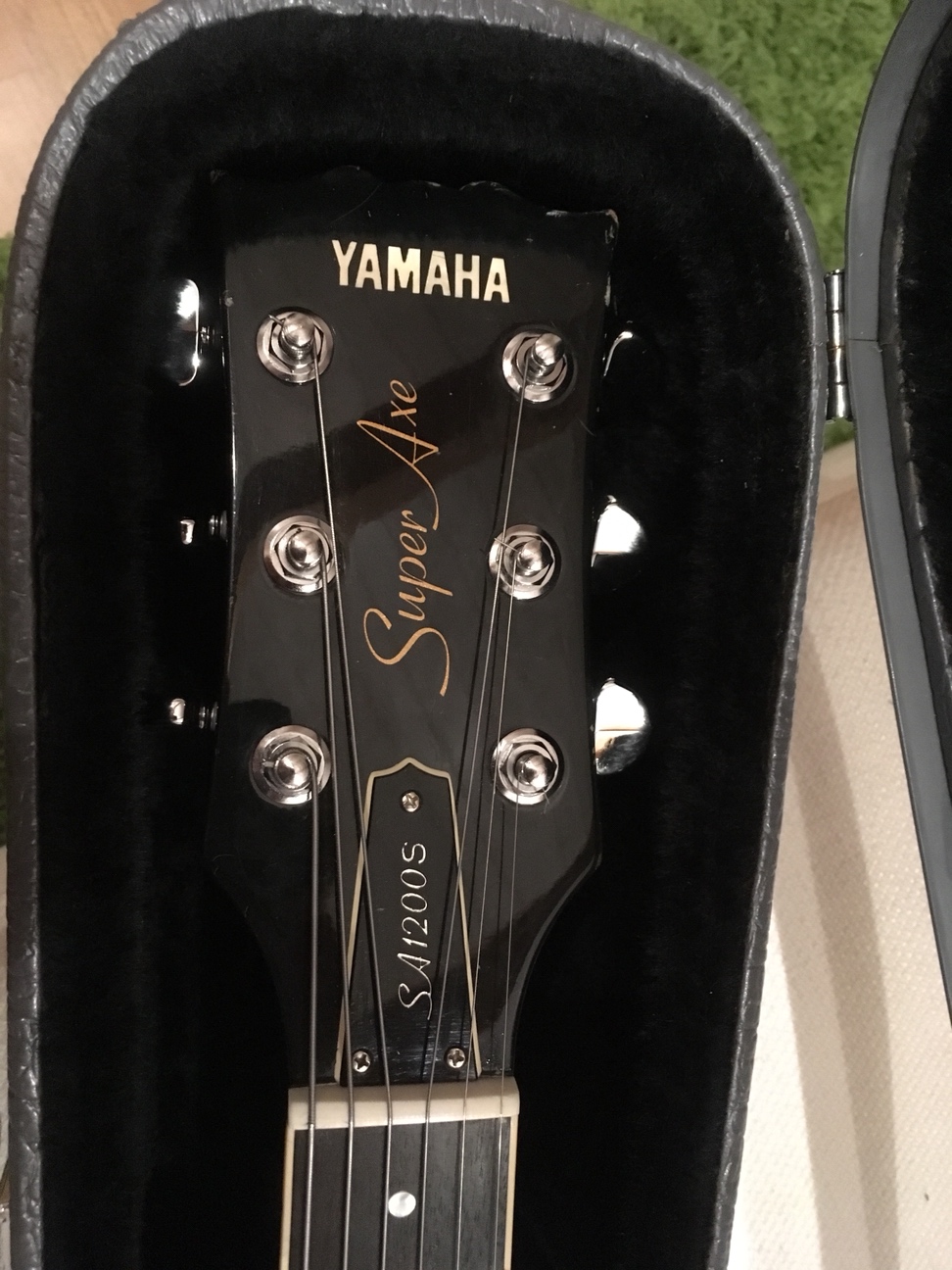 Further note received from Sebastian
I thought that this might be of interest for you too: Yamaha Europe answered, that the production of the SA1200s was moved to Taiwan in 1984 and that my guitar was build 14.11.1986.