Yamaha SA 15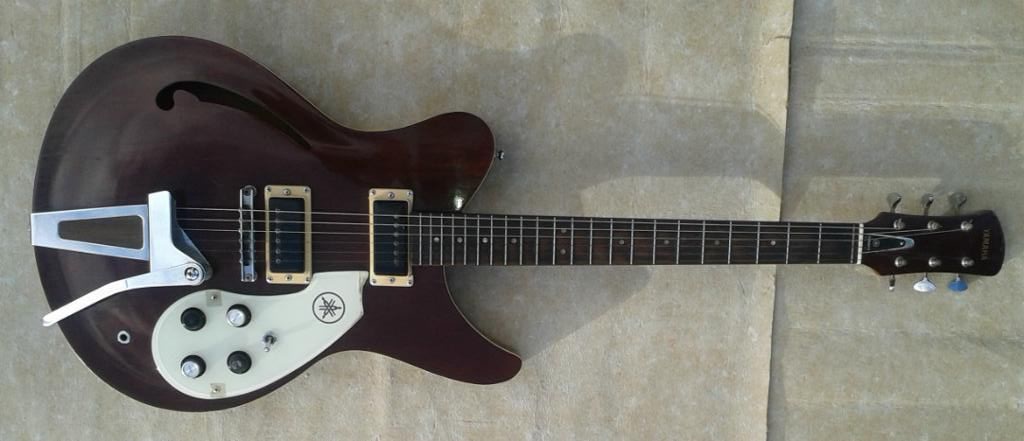 Two of the controls on this guitar are not original
This was supposedly a very short lived production commencing in May 1968 and stopped in 1968, but see below. This is a true hollow bodied guitar in that it has no centre block. There is also a 15d see the 15d page for the differences. MRRP was 24000 yen in 1968.

Update 1st May 2019
I have received via the Yamaha forum some information which casts doubt on the dates of production. This comes from TheSupposedStringMeister who has more knowledge of early SAs than anyone I know. He says

Bill, I have 4 snapshots I have taken from the old Yamaha database site for the SA15 2 snaps and for the SA15D 2 snaps. One says that the model was released in 1968 and discontinued in the same year. The second one states the same but that the SA-15D continued in the Autumn of 1968. The 3rd one say released in 1968 and discontinued in 1972. The 4th states released in 1968 and discontinued in February 1972. My theory derived from my database is that all Superaxes and the AE series were given sequential, unique serial numbers. If that is correct then this particular guitar is most likely a late 1971 based on the relatively high serial number.

Thanks for the info Sean
It is possible then that this model was made up to 1972 but I have no access to any catalogues earlier than 1974 does anyone?
Specifications
Body Laminated Maple no binding
Neck Maple Bolt on No binding
Fretboard Rosewood Dot inlays 22 frets with zero fret medium scale.
Headstock Matching Yamaha Written in Gold Black Truss Rod Cover White Surround with Yamaha and Tuning Fork Logo
Tuners Open Chrome see picture
Pickups 2 Yamaha mini Humbuckers black with black mounting on Sunburst Black in white mounting otherwise
Controls Black with silver top 2 volume 2 tone 3 way switch all chrome
Nut
Hardware Chrome
Bridge T-O-M with Yamaha Vibrato
Pickguard 3 screw white with tuning fork logo
Colours Sunburst Black or Maroon
Years available 1968 only but see above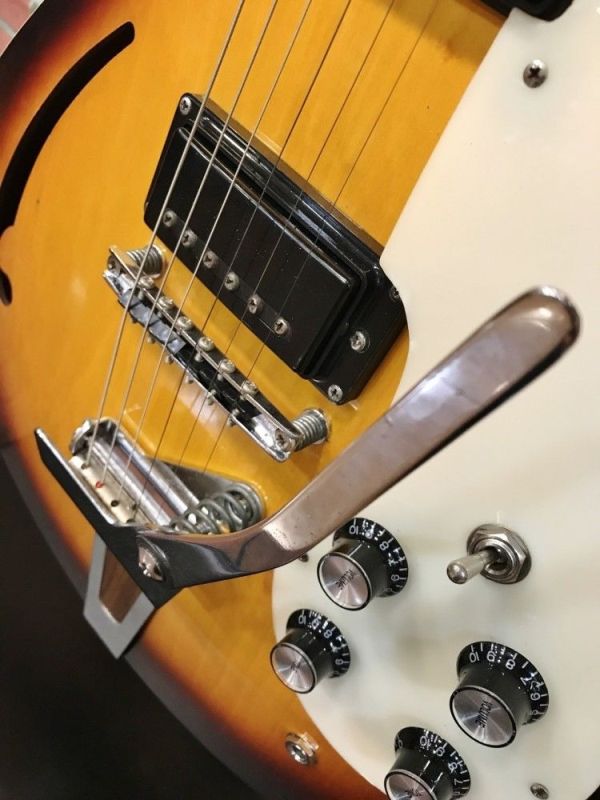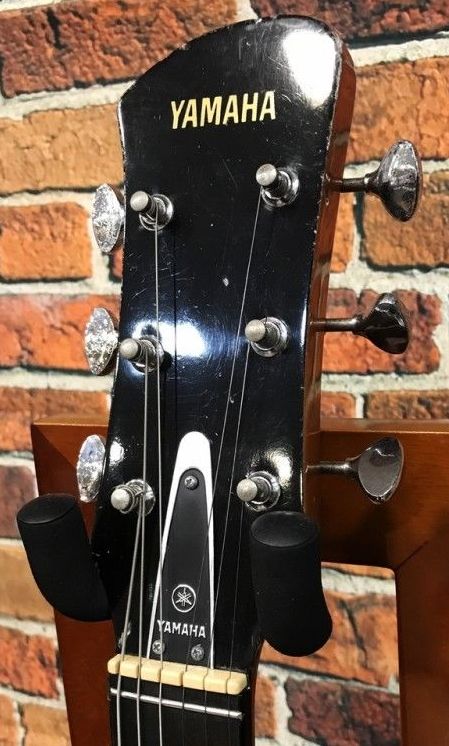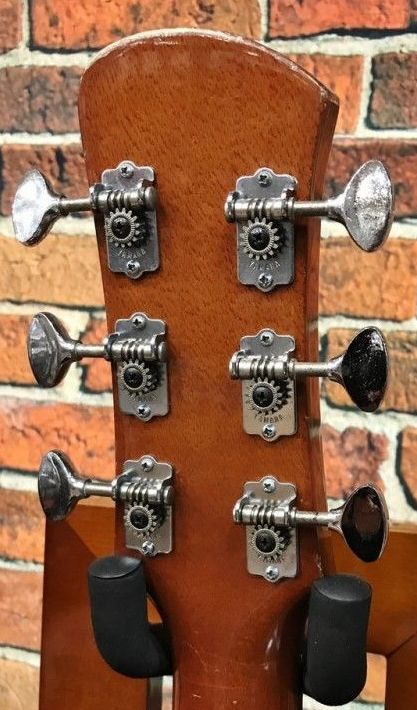 Close up of controls etc., headstock and tuners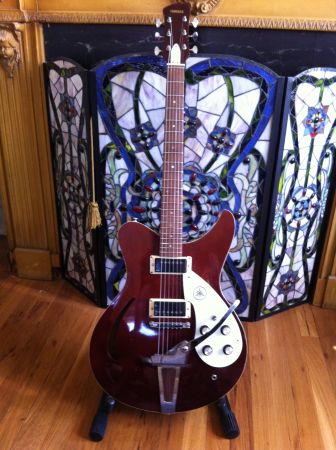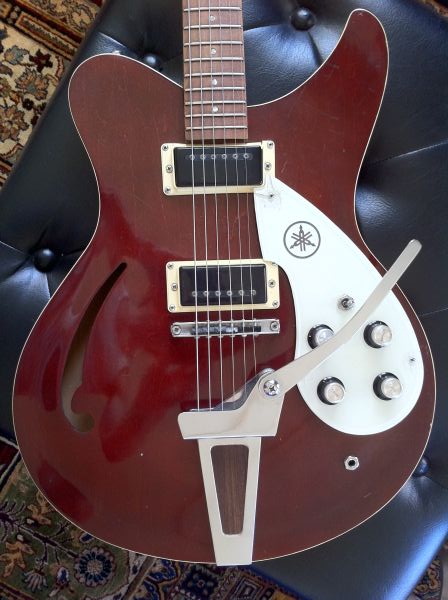 This was sold on Craiglist in 2012 for $450 note the different pickup surrounds from the Sunburst above.
Owners of Relevant SAs may find this parts list useful
Parts list for SAs 15, 15d, 17, 20, 30T, 50, 70 and AE 11

Back to SA Start Page
Back to top