Yamaha SAS Range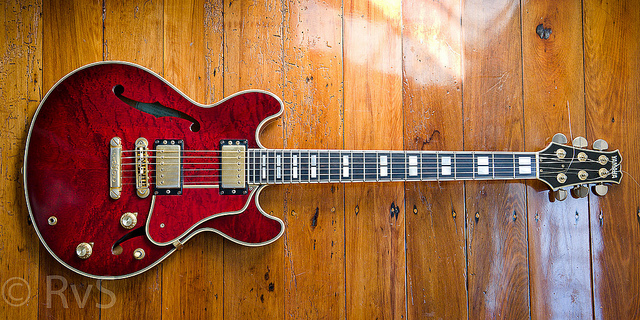 An SAS1 in see through red sunburst

The SAS Range
The SAS is a smaller bodied version of the Superaxe similar to a Gibson 336 or 339. As far as I can ascertain there are four models three released in 1988 to be superceeded by one model around the end of 1991.
The first three released in November 1988 are the SAS1 the SAS 11 and the SAS T the last one being a signature model for Koji Tamaki (safety zone). None of these models were made for the western market all are domestic only.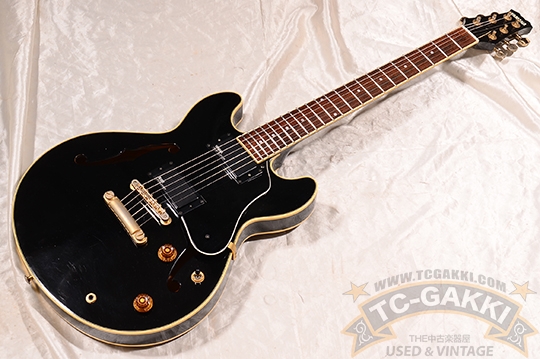 An SAS 11 in Black
Specifications Yamaha SAS1 SAS II and SAS T
| | | | |
| --- | --- | --- | --- |
| Model | 1 | 11 | T |
| Period | Nov 1988 to 1991 | Nov 1988 to 1991 | Nov 1988 to 1992 |
| Scale | 628mms | 628mms | 628mms |
| Fretboard | Ebony | Rosewood | Ebony |
| Frets | 22 | 22 | 22 |
| Body | See below | Maple and Birch Alder Block | Maple and Birch Alder Block |
| Neck | see below | Mahogany | Mahogany |
| Hardware | Gold | Gold | Gold |
| Bridge | TSG 1G | TSG 1G | TSG 1G |
| Pickups | 2 GHIG Live alnico 5s | 2 Yamaha YSEH1 | 2 Spinex |
| Pickup Switch | 3 way selector | 3 way selector | 3 way selector |
| Control | 1 vol 1 tone coil tap | 1 vol 1 tone coil tap | 2 vol 2 tone. |
| Colours | Antique Violin Sunburst Navy Blue Sunburst see thorugh Red Sunburst | Black or Navy Blue Sunburst | Pearl White |
| Radius | 350 mms | 350 mms | 350 mms |
The construction of the SAS 1 was different depending on the colour. The Antique Sunburst was Kirutiddo Mahogany and Birch with a Mahogany neck and the other two colours are Birdseye Maple and Birch, all have an Alder Block.
The 1 was a higher spec model than the 11 reflected in the release prices, which were 139,000 yen and 91,000 yen respectively. The T was released at 167,000 yen. I have however never seen a T or even a picture of one so have no image to post. Perhaps the easiest way to tell the 1 and 11 apart is the fretboard inlays, see pictures.

Update 9th April 2016 Thanks to Buzzard from the Yamaha forum I now have some pictures of the SAS T so here is what it looks like. Thanks Peter.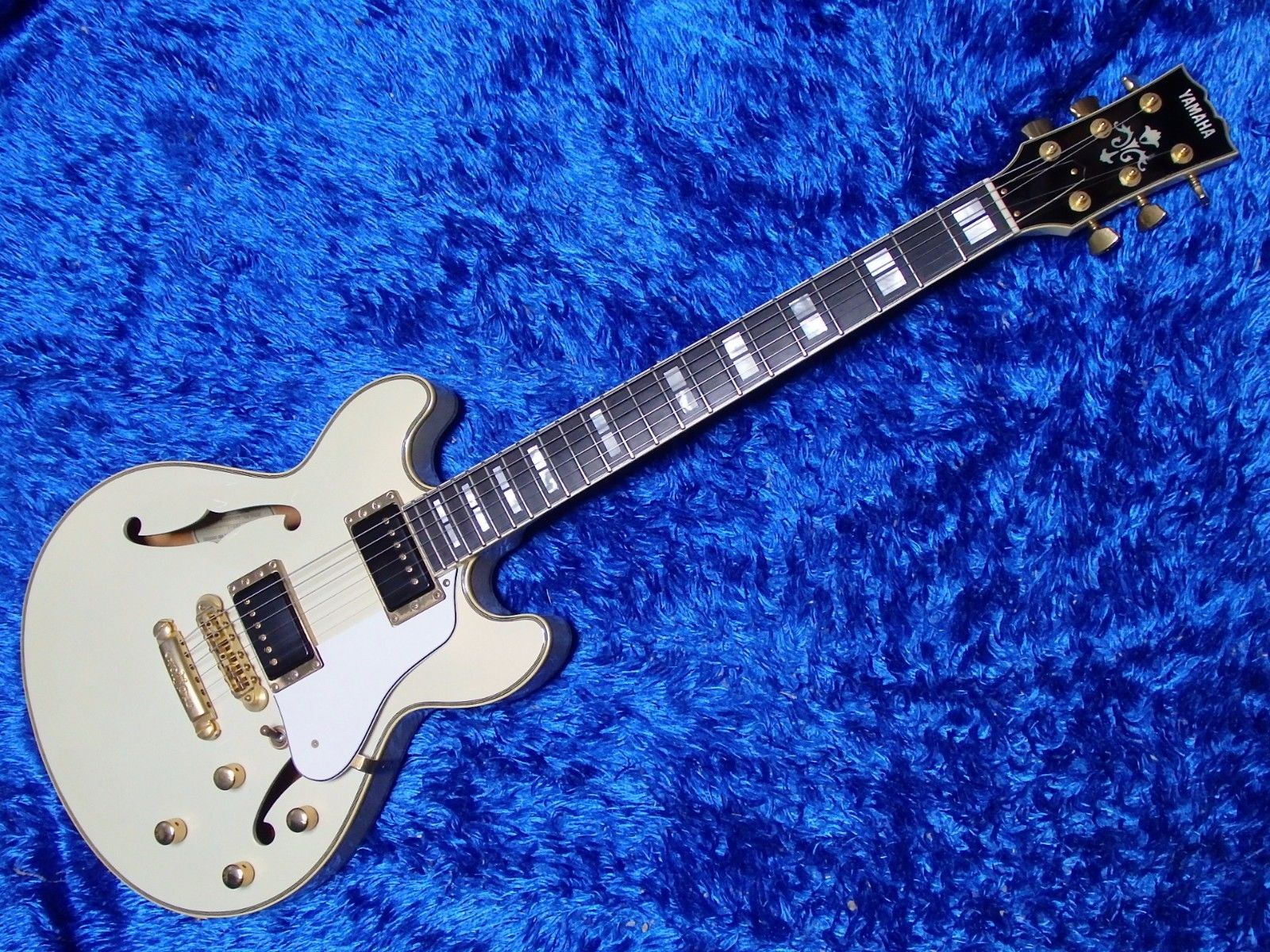 This image comes from one of two sales Buzzard found if you want one they seem to go for about 1200 GBP
Yamaha SAS 1500
In late 1991 or early 1992 the SAS1500 replaced all previous models, the 1500 is I think a stunning looking guitar but I haven't ever had the chance to play one. The one pictured below is a 1992 sold on Ebay in April 2016 for 650 GBP and is missing it's brown pickguard.
I have since been contacted by the new owner of this guitar who has joined the Yamaha forum, more information can be found on the forum, see my links page.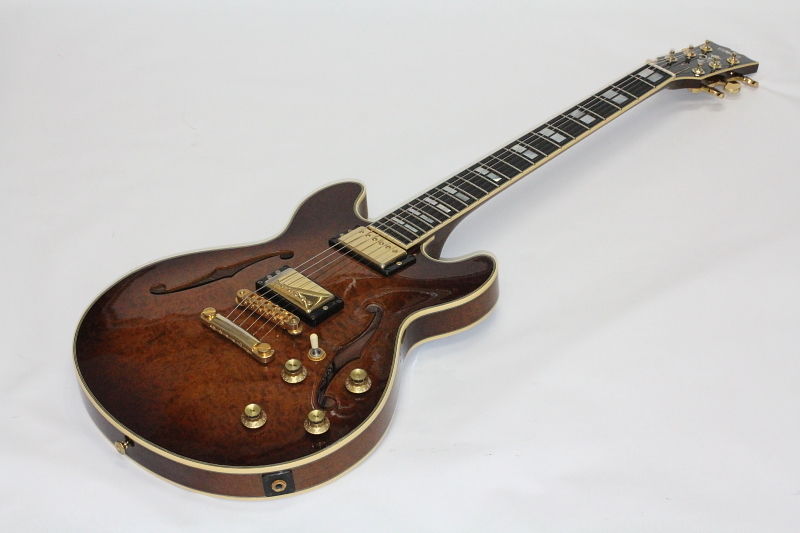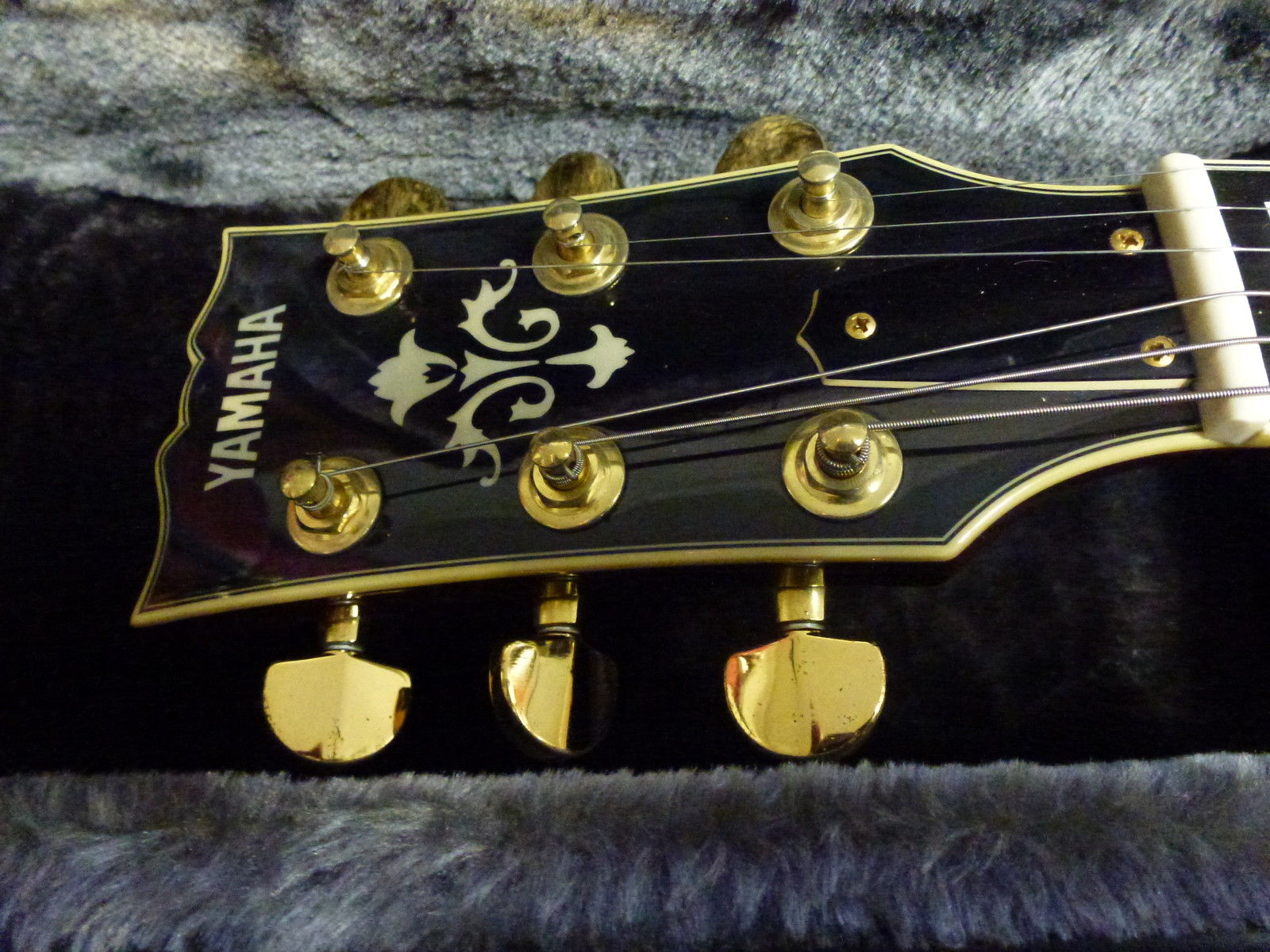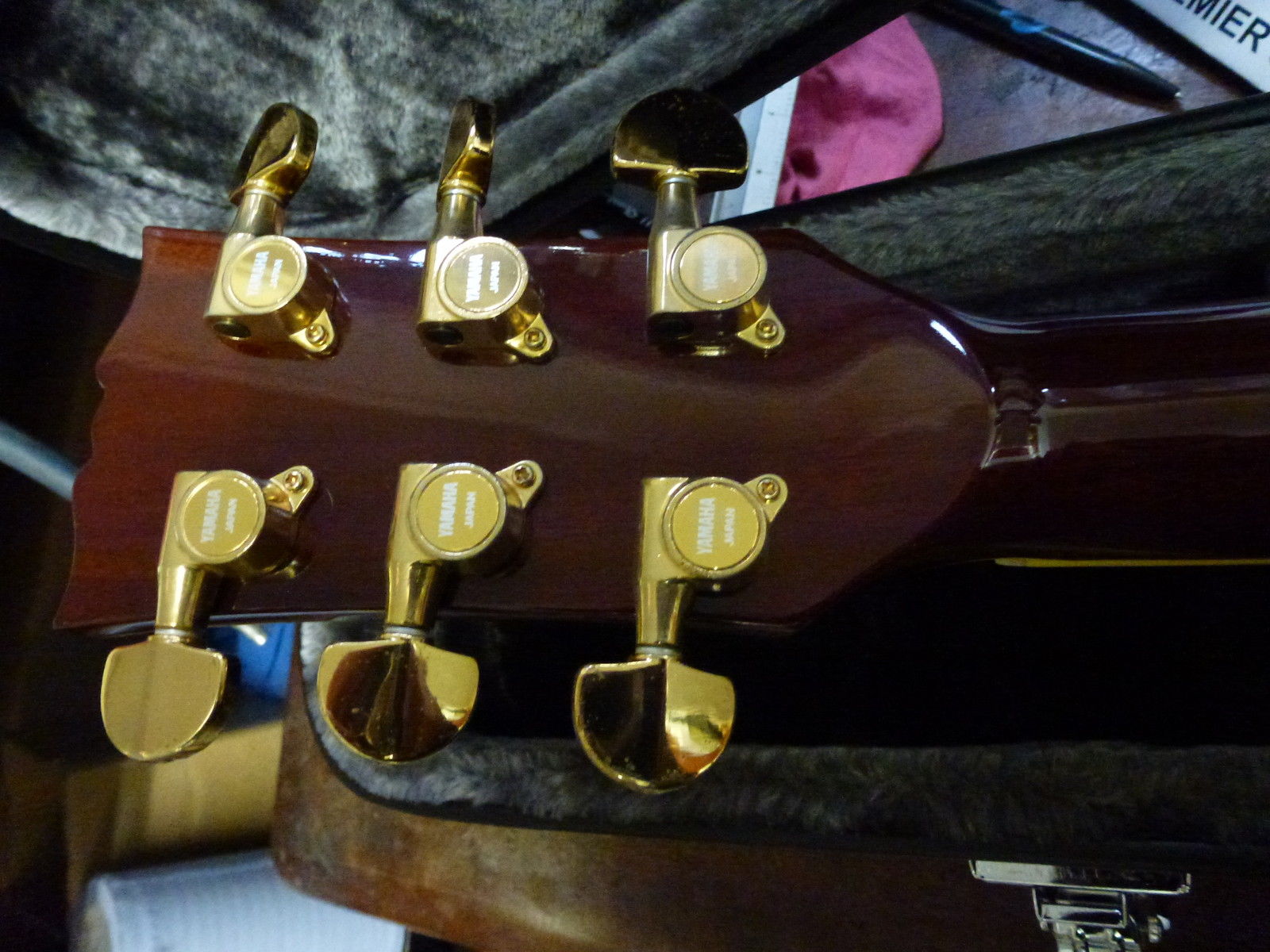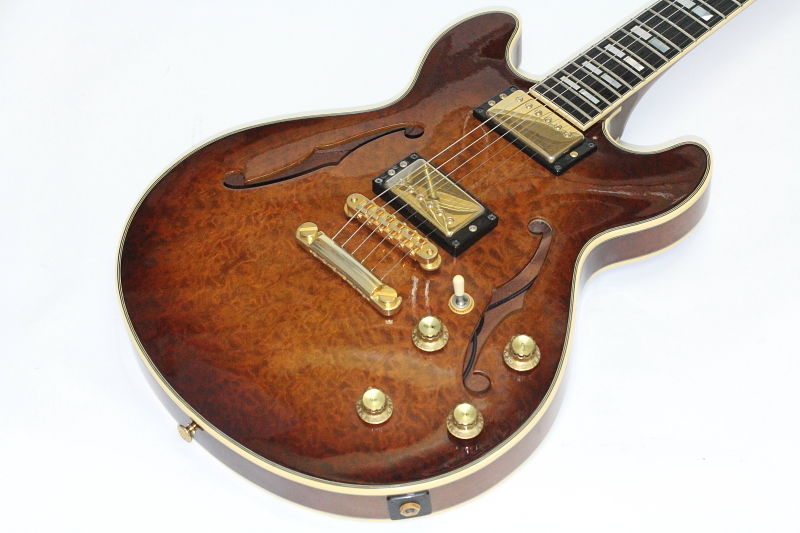 The SAS-1500 has an arched quilted Mahogany and Birch body with a Mahogany and Spruce center block. It is fitted with a pair of custom-wound Yamaha SAH-SA 11g Alnico V USA humbuckers controlled by 2 volume 2 tone and coil tap.It has gold hardware, and a Mahogany neck with ebony fretboard. Similar general specs to the earlier SAS models. It only appears to have been made in Antique Violin Sunburst. It was available in 2001 but not in 2005 so ceased sometime in the early 2000s.
Update January 2017
A 2016 Japanese catalogue is available on Yamaha's Japanese site and the SAS 1500 has mysteriously reappeared as a current model.
Update May 2020
I have found some more pictures of the SAS T see below also there is a sale in Japan purporting to be a prototype of the SAS T it has no serial number no model number no internal label but looks very much like an SAS T here's pictures
First the SAS T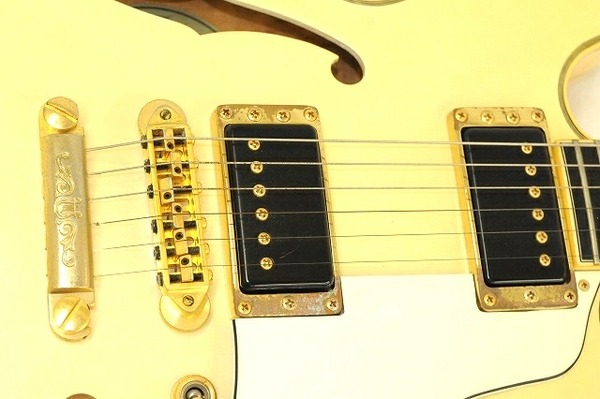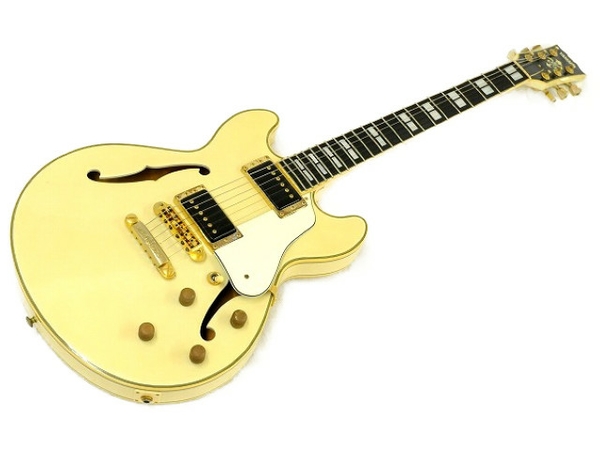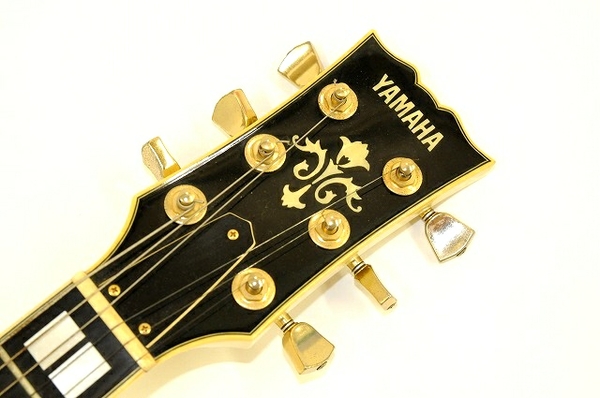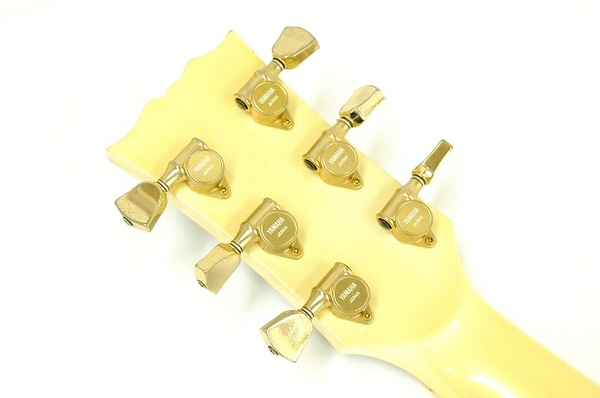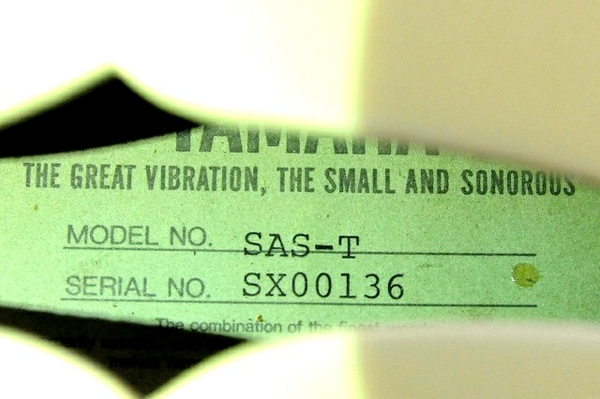 Here are some from the sale of the "prototype"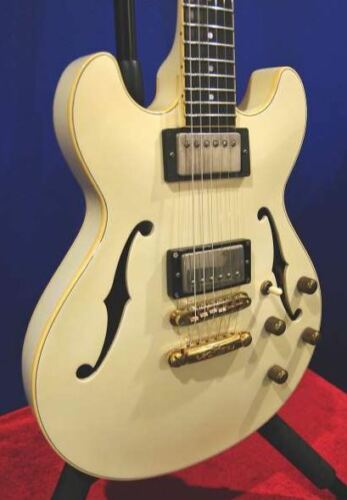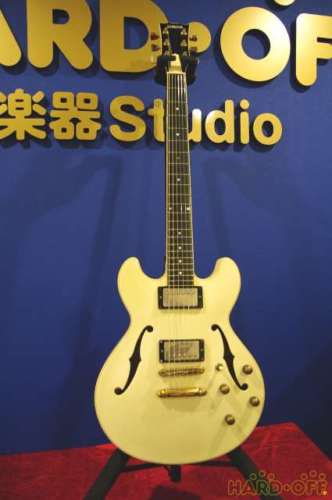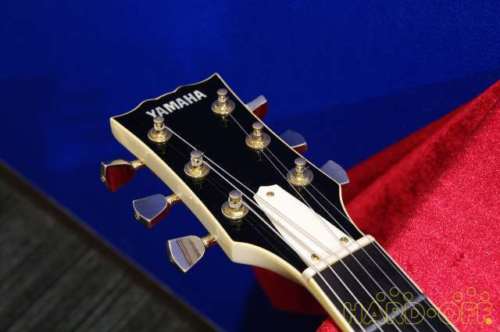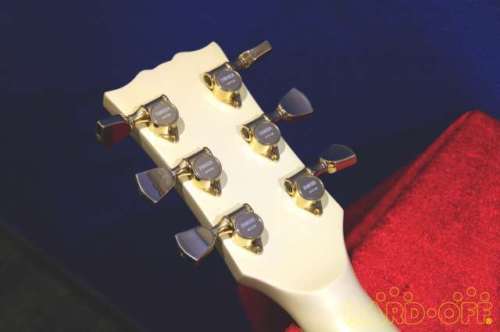 Fairly sure that truss rod cover is a replacement it looks so wrong