Yamaha SG2004 reissue Models
In 2004 Yamaha reissued some of the classic SG models. The 3000 the 2000 and the 1000. Strangely the 3000 only appeared in the Japanese catalogues at first it wasn't in the western catalogues until 2009. They continued in production until around 2011 briefly co-existing with the 1800 range.
Visually these models are very much the same as the originals and specs are broadly the same all models made by a dedicated line at Yamaha Music Craft
Changes from the originals
The originals of course changed throughout their lifetime but differences from the originals are:
All models now have the Yamaha Initial Response Acceleration system applied.
They all have different pickups from the originals gone are the Spinex and all have New Alnico V humbuckers, the 3000 with brass surrounds.
All have 13.75" radius
At various points in the catalogue the availability of a Cream White for the 1000 and 2000 is mentioned. It isn't included in the colours in the specs in the catalogues but does exist.
All 3000s now have professional on the pickguard
Colours are
3000 Black Metallic, Gold or Wine Red
1000 and 2000 Brown Sunburst, Red Sunburst or Black. Cream White see above.
Got to have some pictures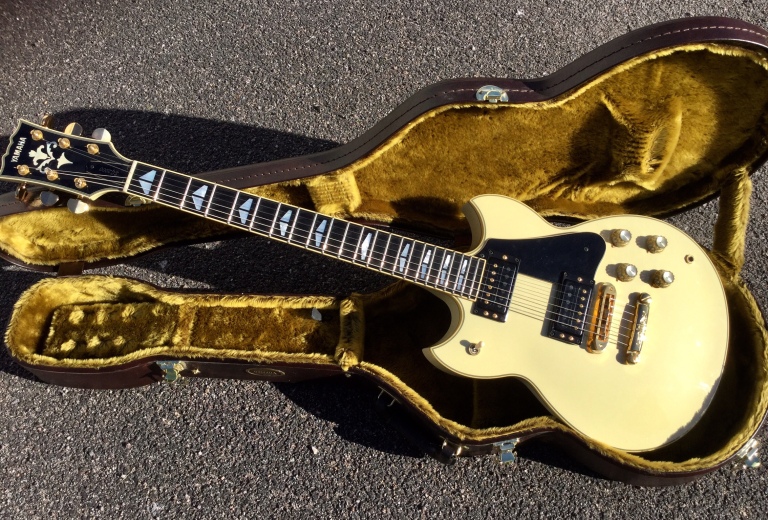 The Cream White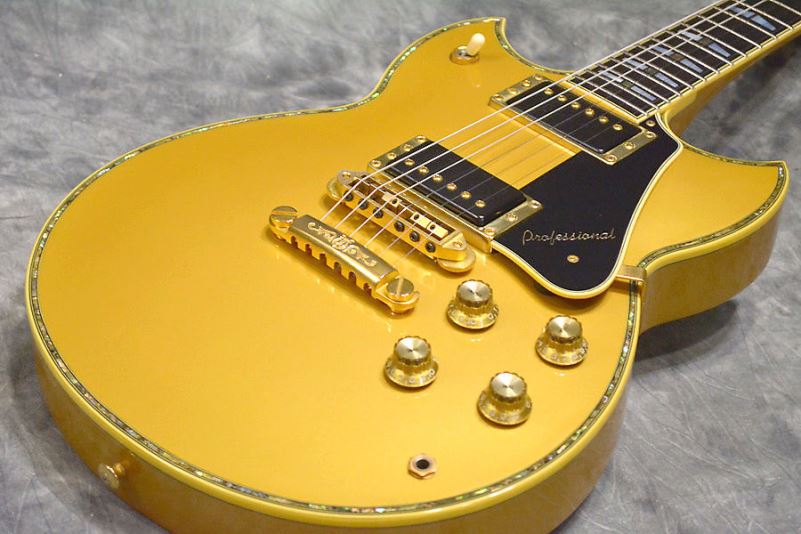 The Gold 3000 from 2004
Back of the headstock a 2000