Yamaha SG3000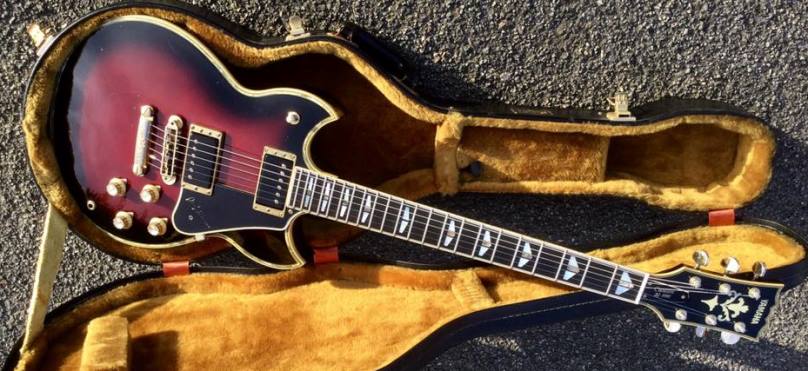 This guitar is the pinnacle of Yamaha's SG range and possibly of their whole production line guitars. It was released in 1982. Similar in some ways to the 2000 but with some major differences. Gone was the brass sustain plate and there was now the new small mass bridge. This bridge was around 57gms instead of 74gms on the 2000, it was narrower (front to back) leaving less room for intonation adjustments. The wings were solid mahogany the T cross construction remained.
There was a 3000 and a 3000S. The S was also called the custom, in Japan it was called the professional. The designation was shown on the Truss Rod Cover and on the professional it was also stamped on the pickguard.
The suggestion is that the Wine Red was the 3000 and the other two finishes were the S etc. However I have seen a wine red with Custom on the TRC and a gold with just 3000 on the TRC.

Specifications
Body Bound* Mahogany and Maple with T Cross construction high gloss finish
Neck Laminated Hard Rock Maple and Mahogany through neck
Fretboard Bound 22 frets chevron markers 628mm scale 13.75"
Headstock Black Bound Large thistle motive model on TRC
Tuners Gold high ratio 15-1 Yamaha Diecast
Pickups 2 Spinex Humbuckers
Controls Amber speedial 2V 2T push push coil splits on Tone control
Hardware Gold plated Brass
Bridge New small mass T-O-M with stoptail in gold
Pickguard see below
Colours Metallic Black, Metallic Gold or Wine Red
Weight 4.5kgs

The 3000 came with a fitted black pickguard a spare brass one was included.
The 3000S came with no pickguard fitted but a black and a brass one was included if you wished to fit it.
*The binding was very ornate with intricate inlays and Mexican Abalone purlings

Supply to the USA stopped in 1985 to the rest of the western world around 1988. They were available in Japan until at least 1996. They appear in the 1988 UK catalogue just the 3000 is mentioned in all three colours and it now has a direct circuit switch as part of the volume controls.
In any event they were available in Custom Built variants from the Japanese Custom Shop.
In 2009 there was a reissue to dealt with separately.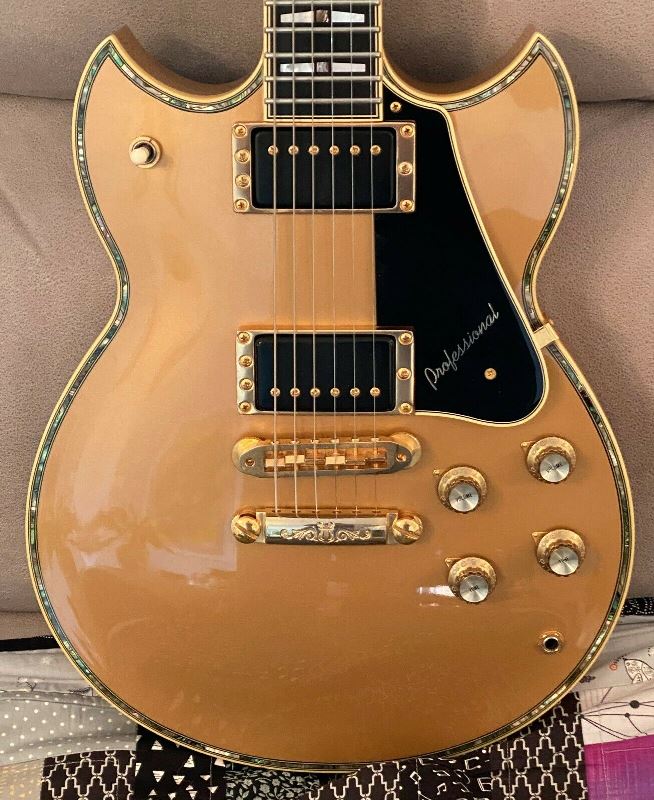 The body of a Professional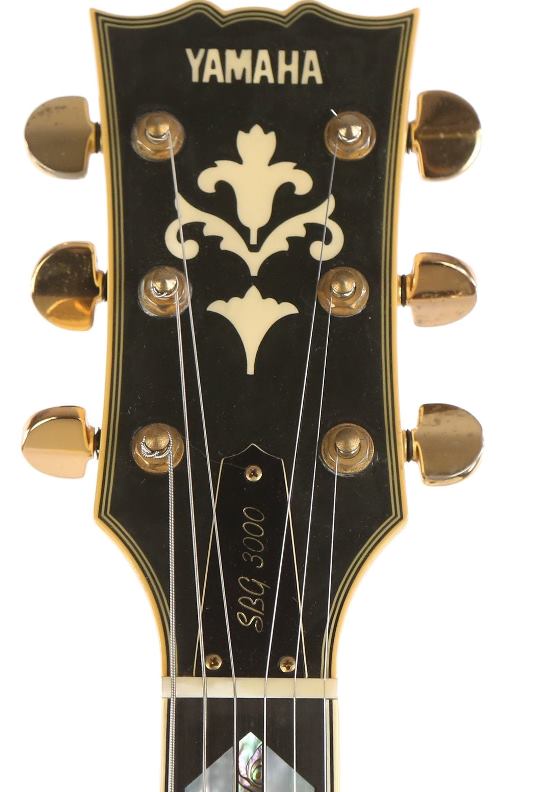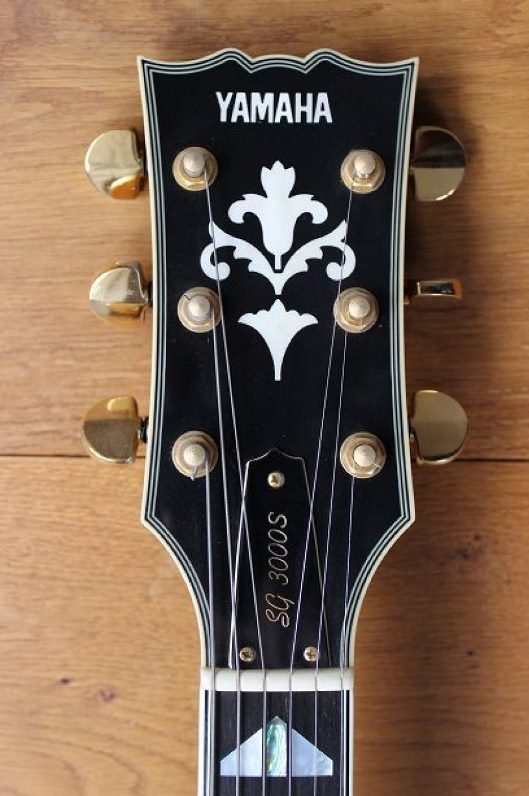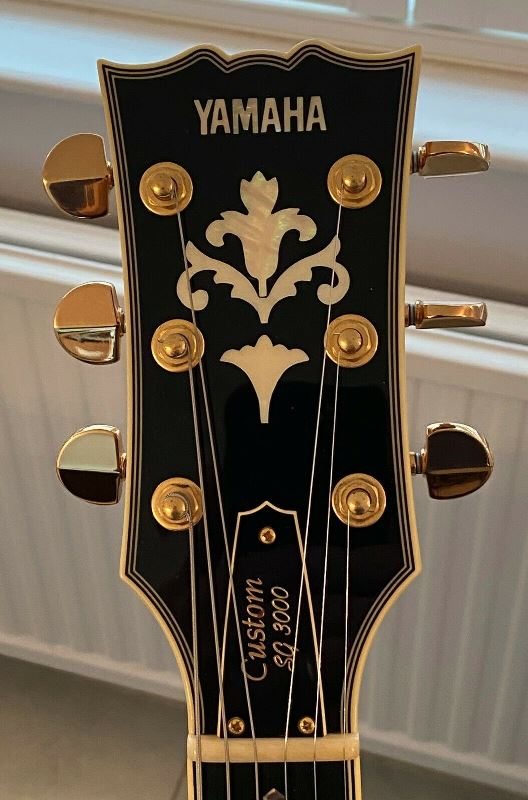 Headstocks the one on the left is from a Gold Model