Yamaha SG Guitars launched around 1984 1985
At this time some low end models and some high end models were launched. On this page I am going to deal with the higher end ones, the 3000 models will have their own page. At this time the TSG was also made but this is already dealt with in my rare and unusual Yamaha pages.
The models here are the SG2100S, the SG1200S and the SG1966. There is also and SBG2100 which I believe to be just the US version of the 2100S although why the S is missing I don't know.
Specs

| | | | |
| --- | --- | --- | --- |
| | SG1966 | SG2100S | SG1200S |
| Body | Mahogany | Maple and Mahogany | Maple and Mahogany |
| Neck | Mahogany Set | Laminated Rock Maple and Mahogany Through Neck | Mahogany Set |
| Fretboard | Ebony Dot Markers | Ebony Chevron Markers | Rosewood Chevron |
| Headstock | Black bound 3 black 3 gold large thistle logo model and Shibuya on TRC | Black bound 3 black 3 gold large thistle logo model on TRC | Black single bound large thistle logo model on TRC |
| Tuners | Yamaha Gold Diecast | Yamaha Gold Diecast | Yamaha Gold Diecast |
| Pickups | 2 Covered Spinex Humbuckers | 2 Covered Alnico Vs Black Spinex | 2 Black Open Yamaha High output Humbuckers |
| Controls | Black Top Hat style 2V 2T | Amber Speedial 2V 2T Push Push Coil Tap | Black Top Hat 2V 2T Push Push Coil Tap |
| Hardware | Gold | Gold | Gold |
| Bridge | T-O-M Stoptail | T-O-M Stoptail new low mass bridge with brass sustain plate | T-O-M Stoptail new low mass bridge no brass sustain plate |
| Pickguard | None | Small Black Raised | Small Black raised |
| Colours | Cherry Red | Black, Burgundy or Orange Sunburst | Black or Antique Stain |
SG1966
This model appears in the Archives but is extremely rare Jay from Elite Vintage Guitars has one, the pictures below are his used with his kind permission. I cannot find another one anywhere you can see more on Jay's site. It was launched as a limited run of probably 20 units in 1985 to celebrate 20 years of Yamaha making electric guitars and the 20th Anniversary of the Yamaha Shibuya Music Store. Price was 150000 yen weight 3.8kgs.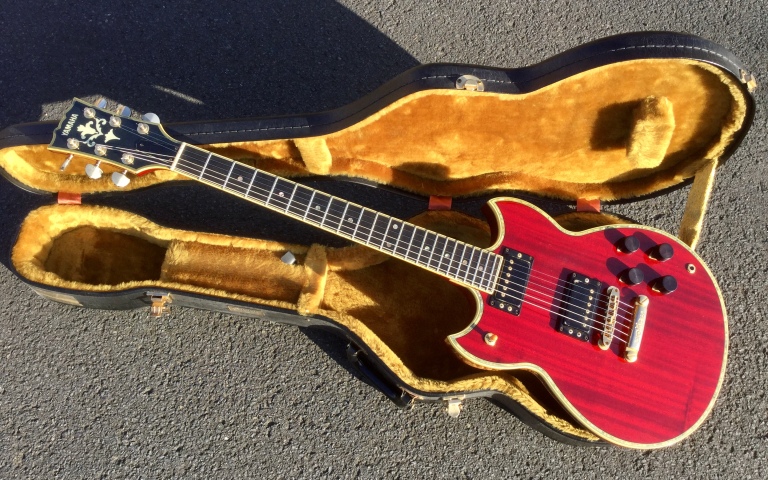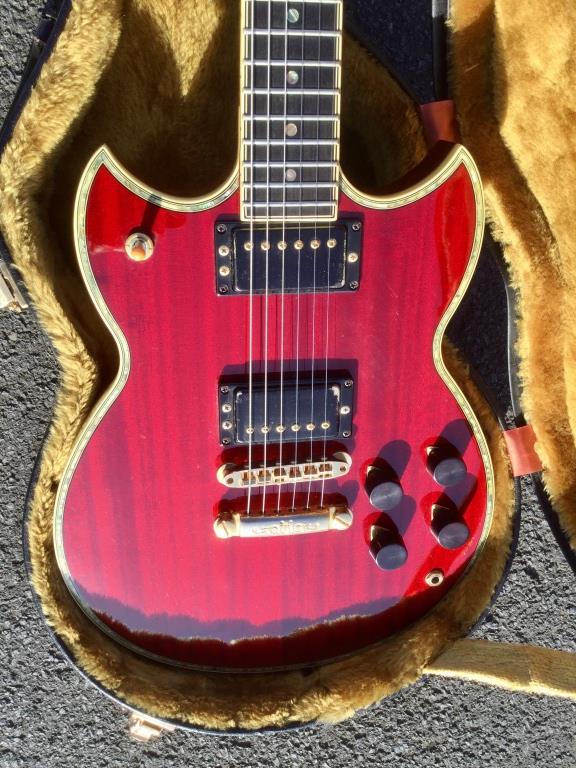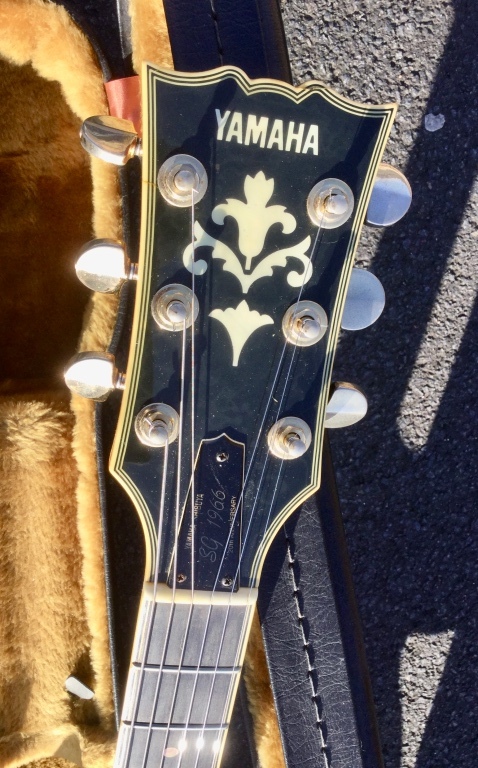 SG2100S
This guitar doesn't appear in the Archives but appears to have been launched in 1984 as a one step below the 3000 in fact it is pretty much a 3000 without the bling.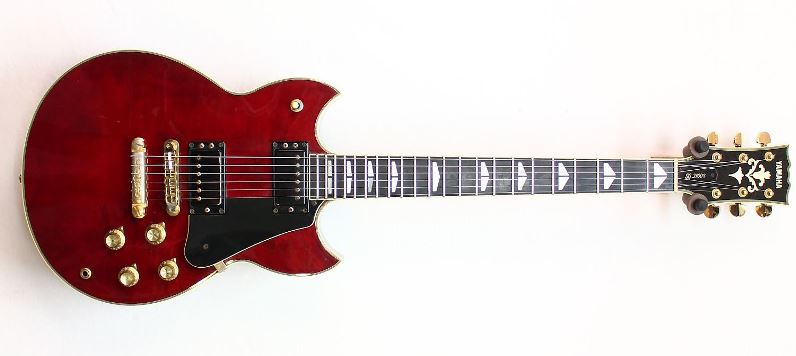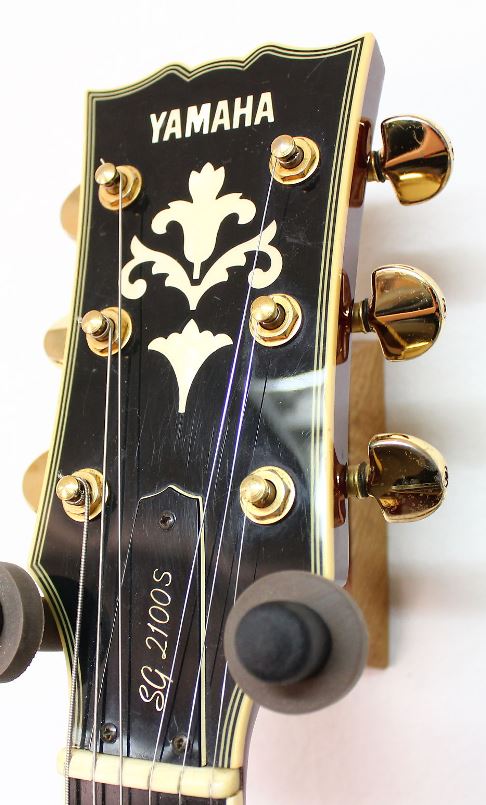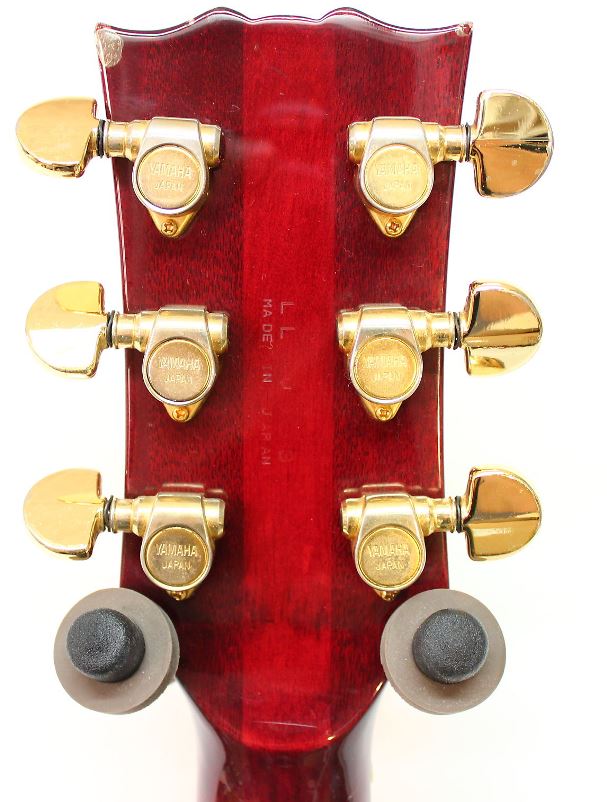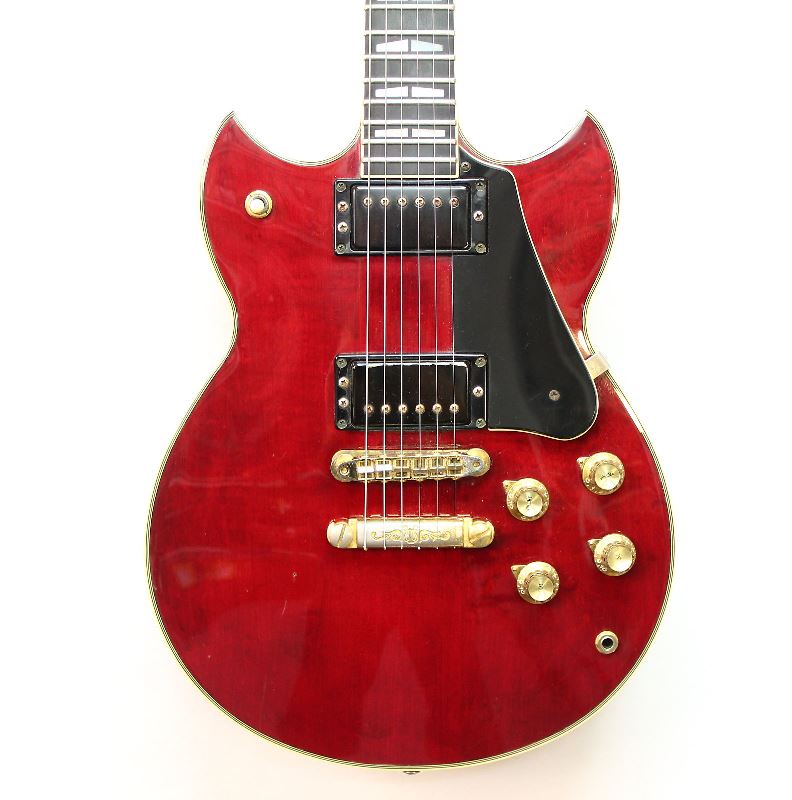 SG1200S
Again launched around 1984 it seems to be SBG1200 in the USA a set neck version of the 2100 with different pickups and no sustain plate.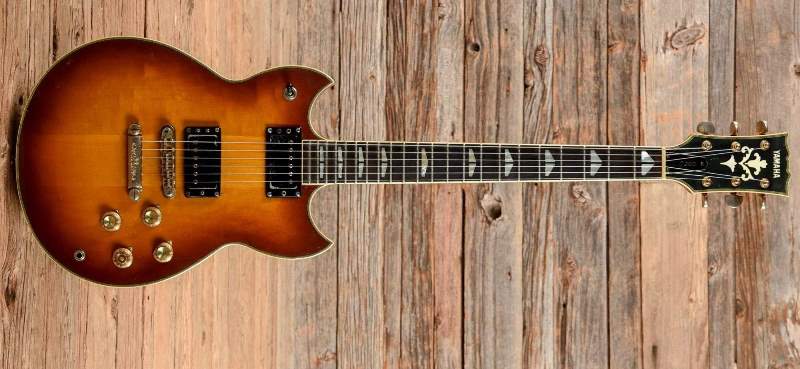 SG1200S top SBG1200 bottom controls may have been changed on SBG or maybe they came with two types see picture below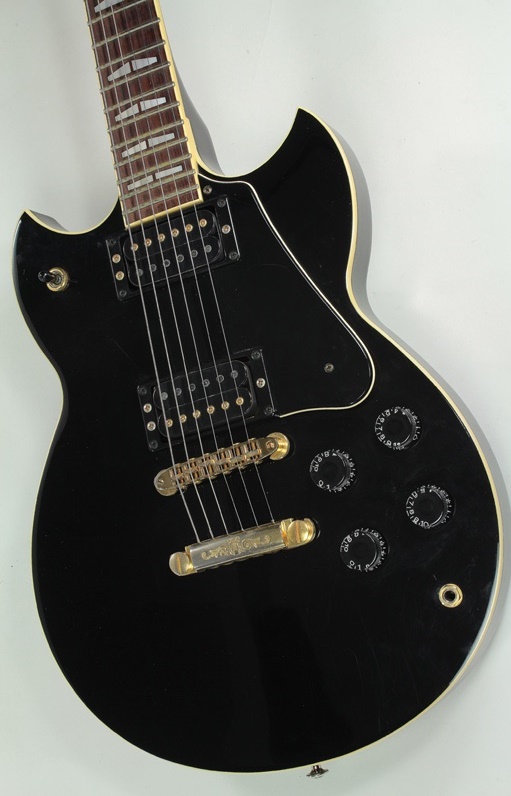 SG1200S left SGB1200 right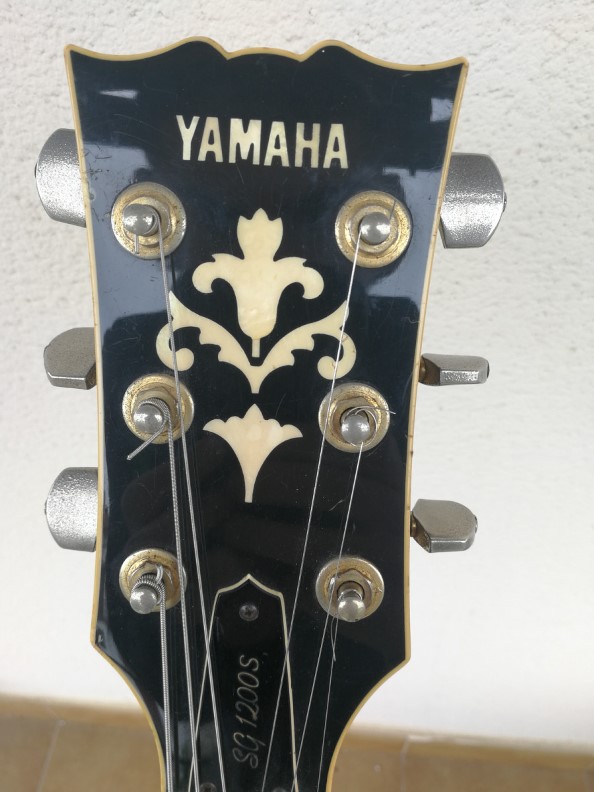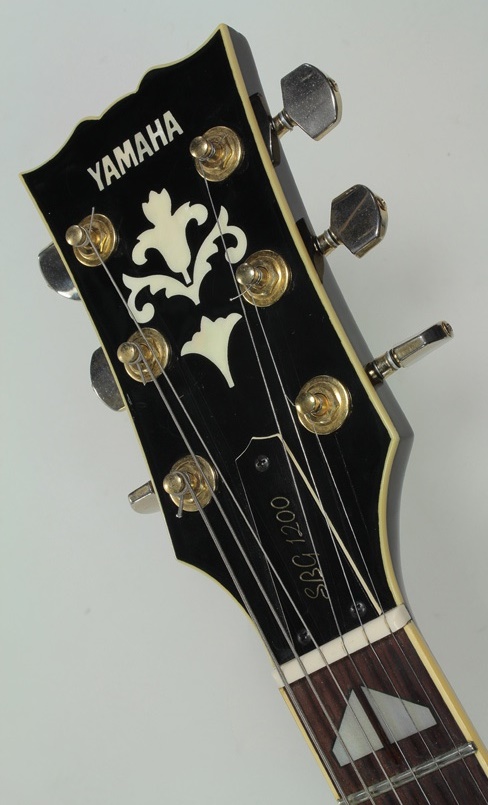 SG1200S left SGB1200 right