The Yamaha RGX range
This is the RGX home page to access the various other RGX pages. The rest of the site is accessed via the main Home Page
These pages are an ongoing constantly changing project If you can add to or correct any of my information please contact me by E-mail from my contact page.



This is the beginning of my project to provide information on the RGX range it is a very varied range and along with it's cousins the RGZ and RGS guitars is Yamahas main Superstrat offering. Scale lengths vary some at 24.75cms some at 25.5cms the early ones up to 1994 had 6 in line tuners and later had 3 a side tuners. The range started around 1994 and continued until 2023. The model designations broadly follow the same system as the Pacificas see Pacifica home page for details.
Like the Pacificas there are a huge number of models so I will break them down into groups for easier management these pages are:
Click the links below or use the menu above.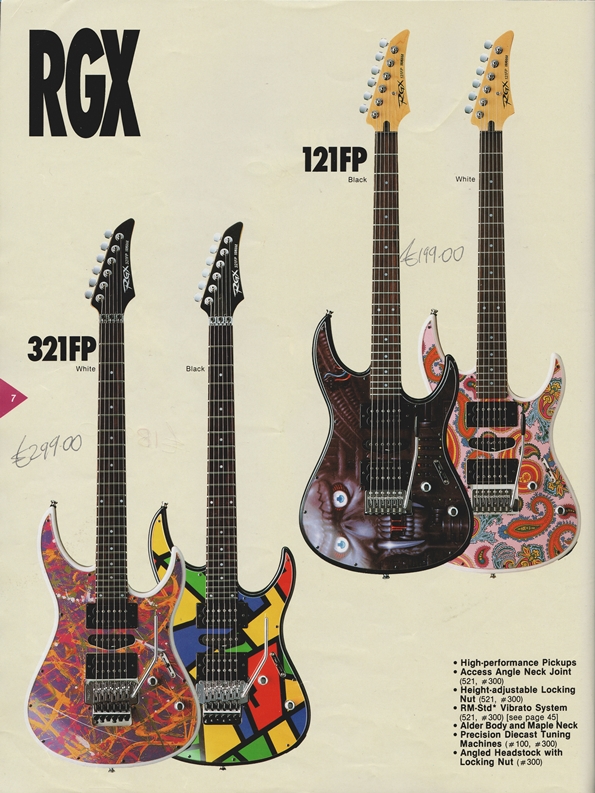 This page needs a picture so here's the adverts for the free art 321 and 121 models
see also 600 page 3 the 612JS
As always any thoughts, suggestions, additions or corrections are welcome.