American Fender Telecaster Plus
There are quite a few weird bits about the plus range. The first release is in 1990/91 there is a plus deluxe released in 1991 and tthen a version 2 released around 1995. Weirdly the 2nd version has the same model designation as the 1st even though it is a completely different guitar.
American Telecaster Plus 1st Version 10-8500 and 8502 Telecaster plus deluxe 10-9000 and 9002
These guitars have an unusual pickup configuration a Blue Lace Sensor in the neck and 2 Red Lace sensors in the bridge. The red Lace sensors are arranged Yamaha style like a Humbucker.
Specifications
| | | |
| --- | --- | --- |
| | Plus | Plus Deluxe |
| Body | Ash or Alder with an Ash top and Back | as plus |
| Neck | Maple C shape Natural Satin Finish | as plus |
| Fretboard | Fretted Maple or Rosewood on Maple 22 Jumbo Frets 9.5" radius | as plus |
| Headstock | Standard Tele One roller string tree Fender Telecaster Made in USA and serial number on front | as plus but no string tree |
| Tuners | Fender Sealed Diecast | Locking |
| Pickups | 1 Blue Lace Sensor at Neck 2 Red Lace Sensors at Bridge | as Plus |
| Controls | 1 Volume 1 TBX tone 3 way selector and mini toggle for splitting the Bridge pickups | as plus |
| Nut | 1.67" standard nut | 1.67" Wilkinson Roller Nut |
| Hardware | Chrome | as plus |
| Pickguard | 8 hole 3 ply colour varies with body colour | as plus |
| Bridge | 6 saddle chrome strat style hard tail bridge | 6 Saddle Chrome start style trem bridge with tremsetter |
| Colours | Natural, Antique Burst, Ebony Frost, Crimson Frost, Blue Frost or Firestorm Red | as plus |
Pictures
The Plus Version 1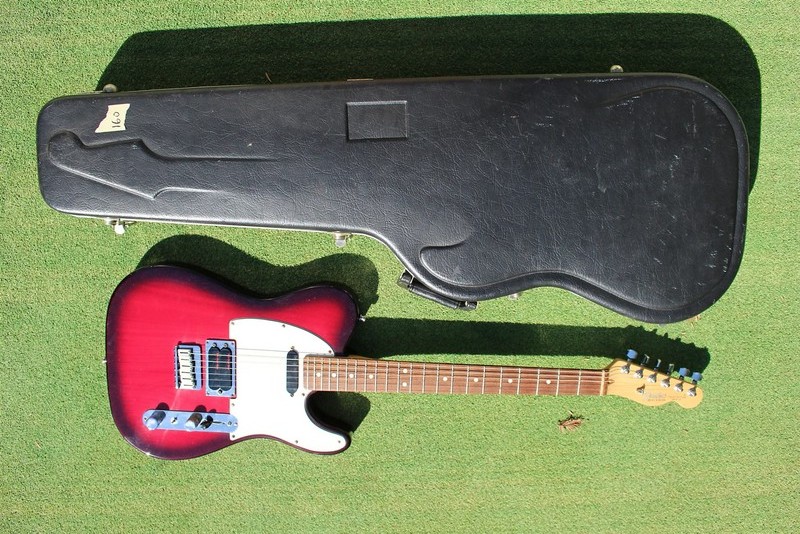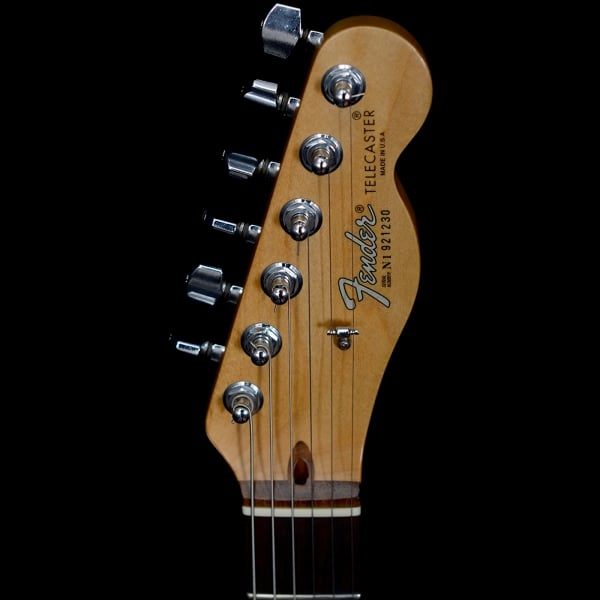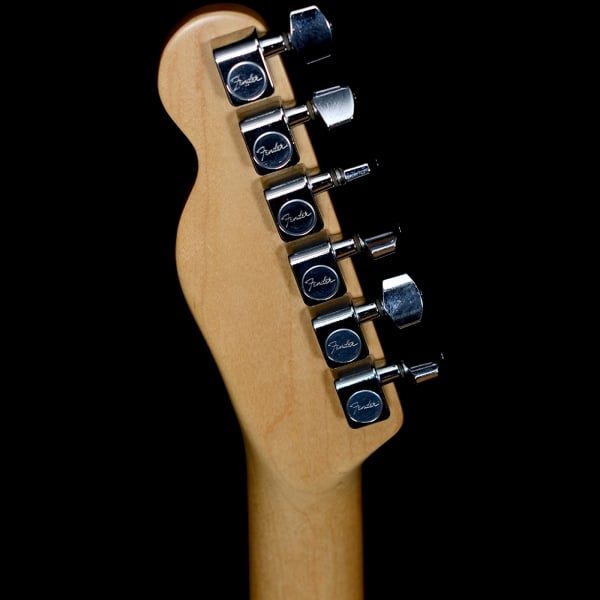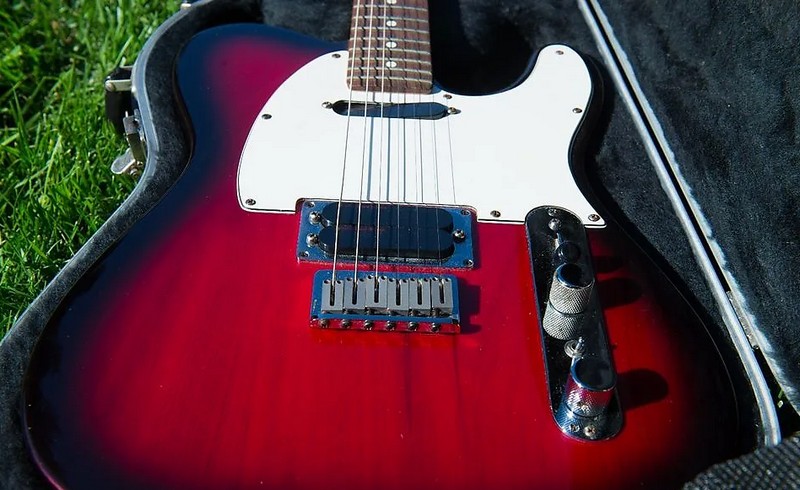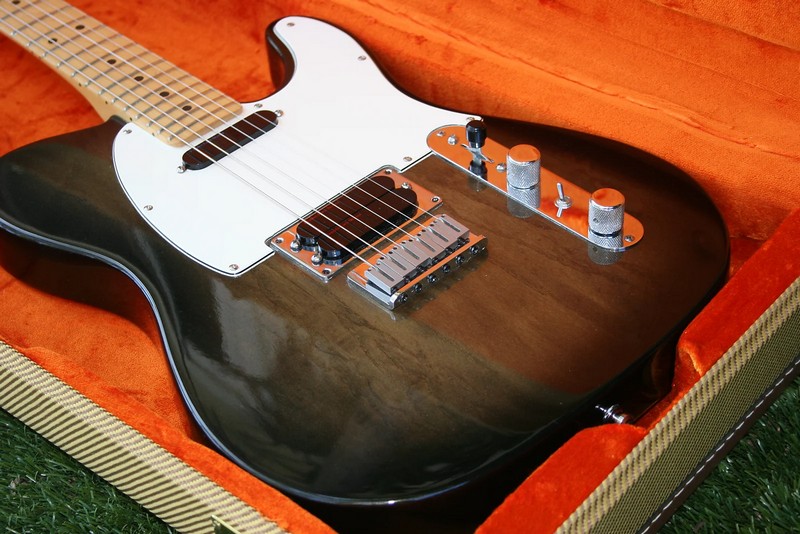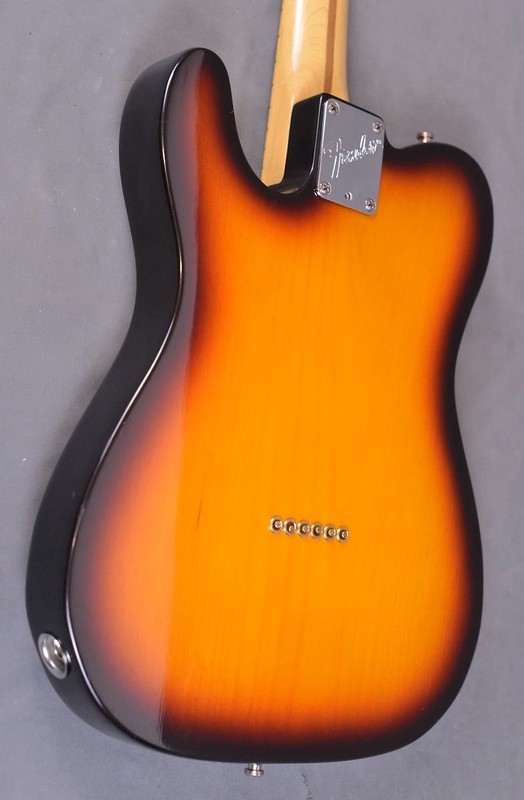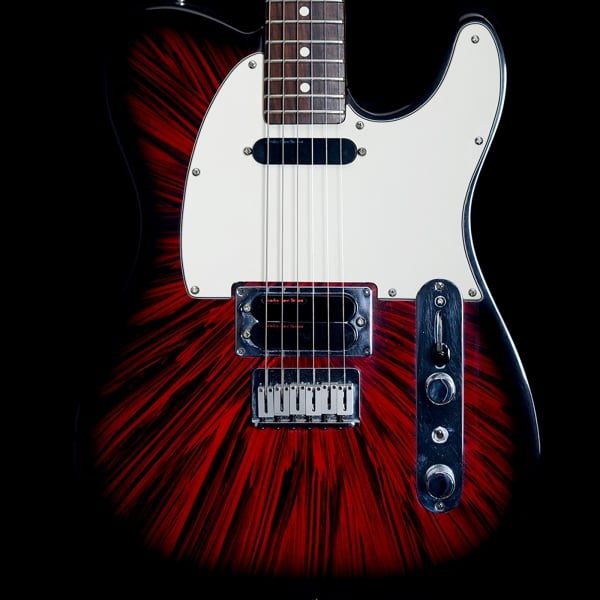 Plus Deluxe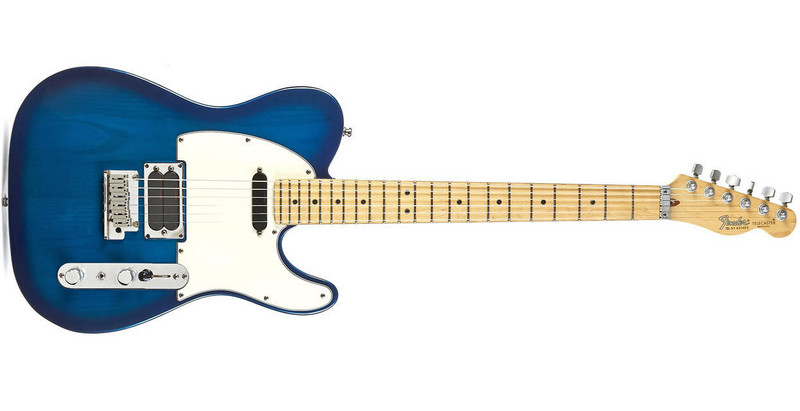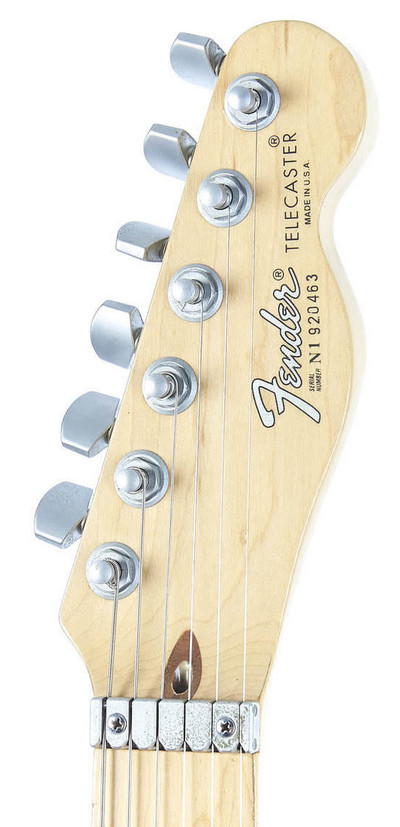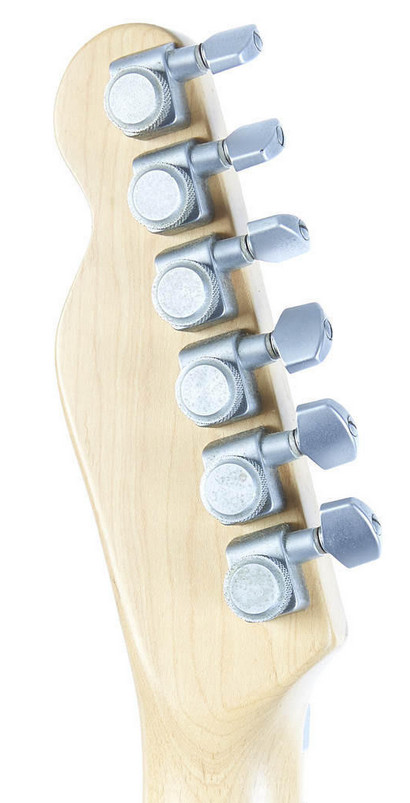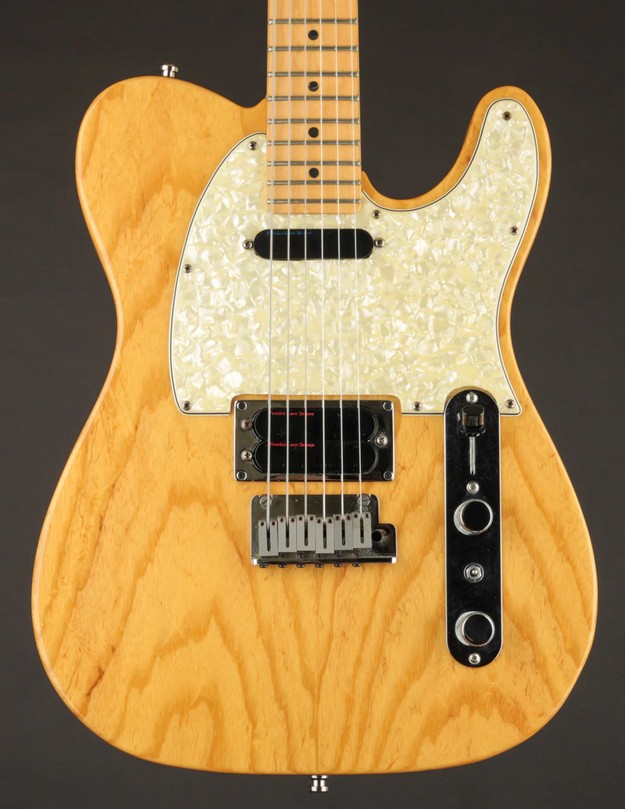 American Telecaster 2nd Version still 10-8500 and 8502

This model carries on through to 1998. It now has a more normal "Strat" type pickup configuration. Still with three Lace sensors but the toggle switch is now a bridge always on option.
Specifications
Body Top Bound Alder with Ash top and back with belly cut
Neck Maple C shape microtilt and Biflex truss rod Natural Satin Finish
Fretboard 22 Jumbo Frets Rosewood or Fretted Maple 9.5" radius
Headstock Standard Tele with 1 roller string tree Fender Telecaster and Made in USA on front Serial no on back
Tuners Chrome Deluxe cast sealed
Pickups 3 Fender Specially designed Gold Lace Sensors Telecaster Pickups Coverless black at bridge chrome covered at neck and Middle
Controls 1 Volume 1 Tone both chrome knurled; Black Tipped 5 way selector and Bridge on Toggle Switch
Nut approx 43mm
Neckplate Fender diagonally across
Hardware Chrome
Bridge 6 saddle flat Tele style with through body stringing chrome
Pickguard 8 screw 3 ply shell
Colours Vintage Blonde, Mystic Black, Crimson Burst, Blue Burst or Antique Burst.


Pictures