Squier Telecasters Made in Japan
Intro
The Squier Telecasters made in Japan were Made mainly by Fujigen but, according to Tony Bacon, around 1985 some were also made by Moridaira in Nagano. As stated previously I have no idea how to tell which were made by Moridairi.
There are basically three designations
TL354 from around 1985 to mid 90s
The CTL30 from 1985 until at least 1989 in 1985 as part of the Boxer series
The STL33 Silver series
Some sources suggest the CTL30 was only made in 1985 and then the TL354 took over. This isn't the case as the CTL30 plainly appears in the 1989 Twang and I have seen a TL354 with a 1985 neck date.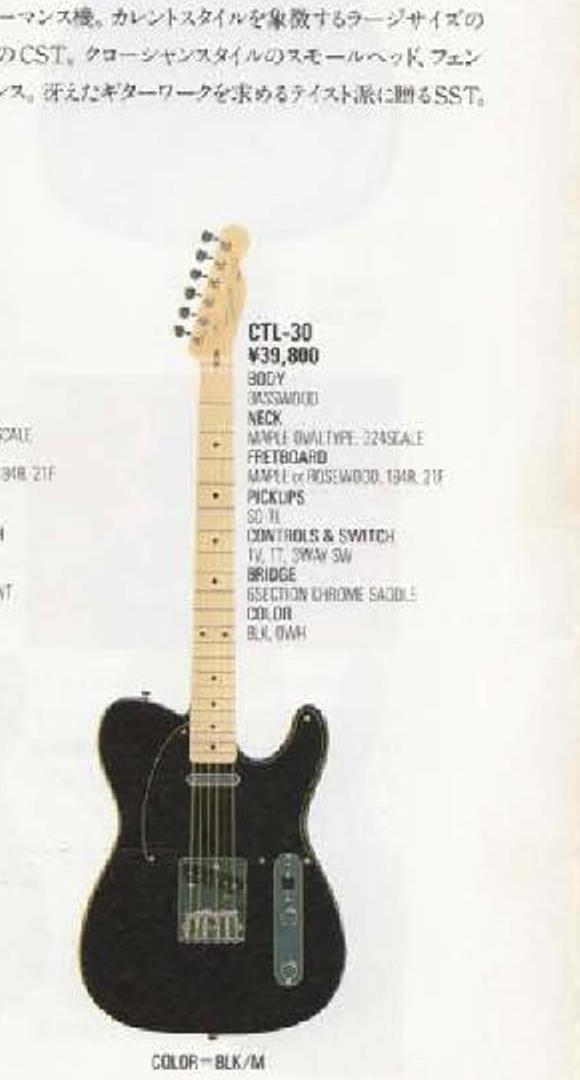 This is from the 1989 catalogue
Telecaster CTL30
This guitar was first produced as part of the boxer series in 1985, in 1986 the boxer bit was dropped, it continued until at least 1989 when it was probably discontinued. Here is what I know:

Body Basswood
Neck Maple C shaped 4 bolt plain neckplate
Fretboard Maple or Rosewood 21 Vintage frets 7.25" radius
Headstock Small Black Squier Logo 2 Butterfly string trees see pictures
Tuners Sealed diecast but some with Trap tuners
Pickups 2 single coil described as CTL30, TL or SQTL Single coils ceramic
Controls Usual tele knurled chrome flat tops
Nut 41mm
Hardware Chrome
Bridge 6 chrome saddle top loading
Pickguard 5 hole usually black
Colours 3 colour Sunburst (1986 only), Oly White or Black
Launch price &yen39800

Some CTL30 pictures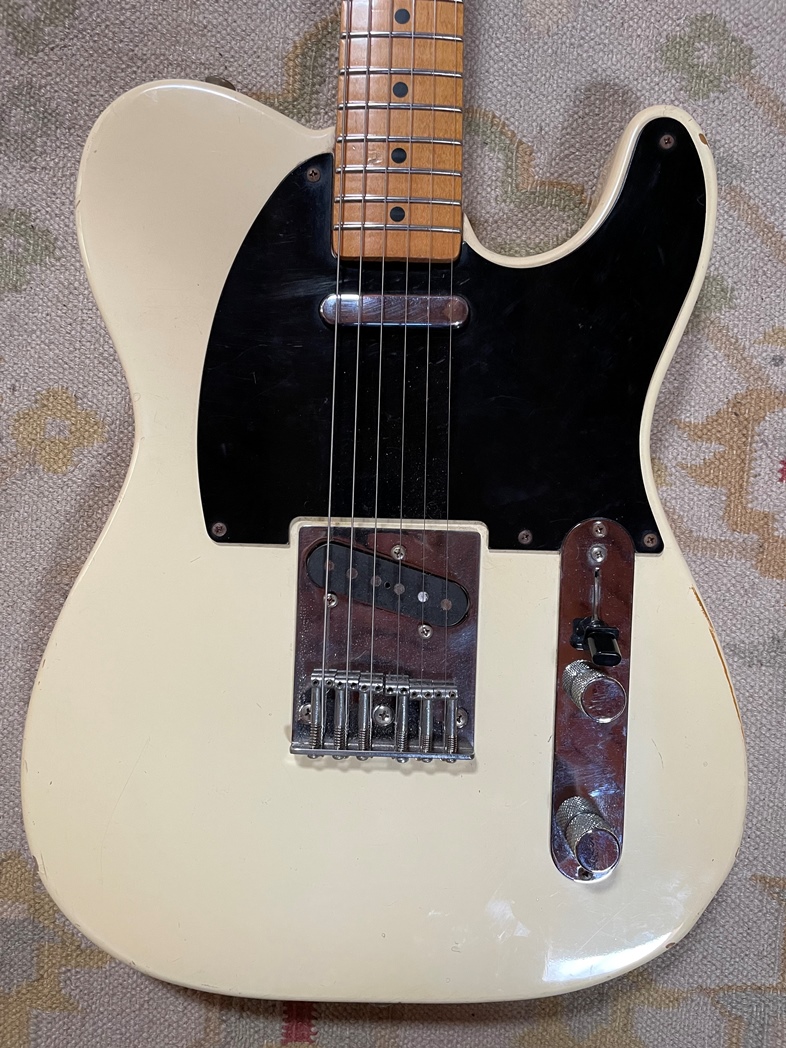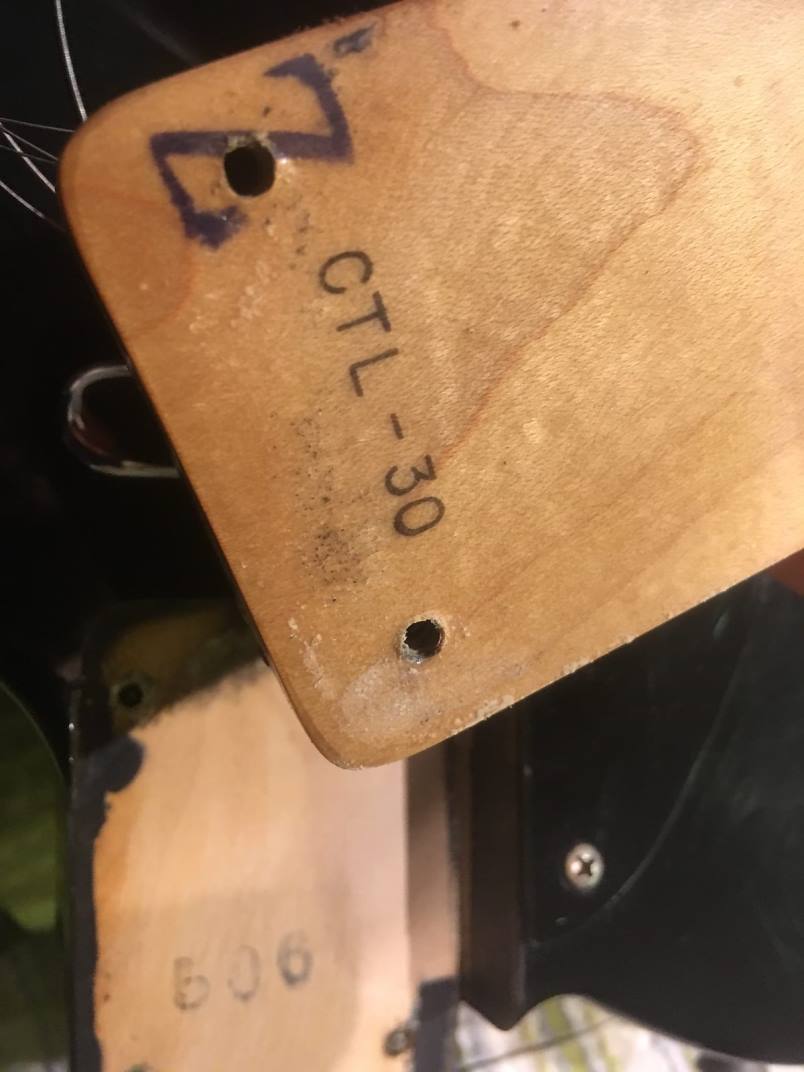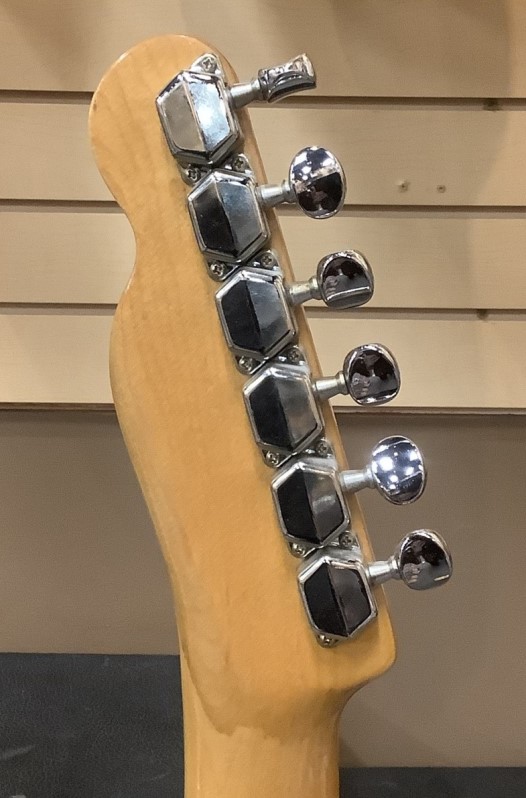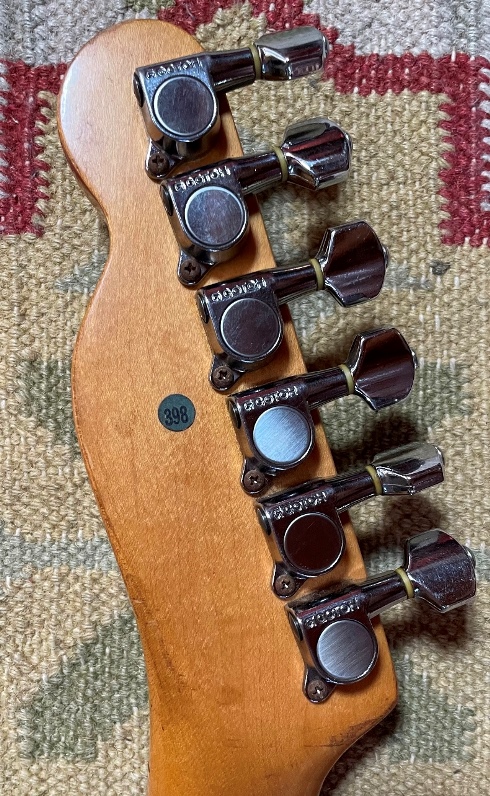 Both these headstocks are from CTL30s
Telecaster TL354
This is the standard Tele model from 1985 to at least 1996, it is problematic in that the specs were not consistent throughout and not much verified info is available.

Body Mostly Basswood some models from around 1993 are PAF and some have the smuggler routing
There are probably other bodies of Alder and maybe Ash
Neck Maple C shape 4 bolt with plain neckplate
Fretboard Rosewood or Maple 21 vintage frets
Headstock Small tele style silver squier logo 1 butterfly string tree see pictures
Tuners Sealed diecast mainly some traps
Pickups 2 single coil ceramics
Controls Standard Tele chrome Knurled Flat Top
Nut 41mm
Hardware Chrome
Bridge 6 saddle chrome top loading
Pickguard 5 hole
Colours at least black or blonde
Years available late 1984 to at least 1996 maybe others produced later.


This is a TL354 I have seen the neck markings but it appears to have an extra string tree.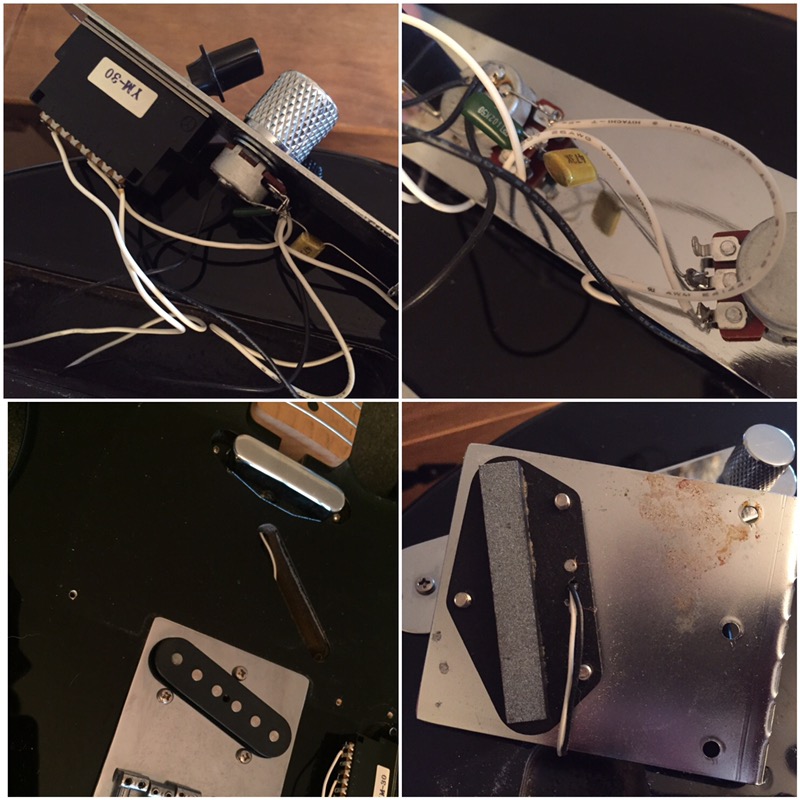 The Insides of the TL354
Telecaster Silver series STL33
Please read the strat section for more details about the Silver series in General. The same comments apply to the Telecasters. Specs
Body Basswood at first models from around 1993 onwards are PAF and some have the smuggler routing
Said to be some Alder but not found any proof of this.
Neck Maple C shape 4 bolt with plain neckplate
Fretboard Rosewood or Maple 21 vintage frets
Headstock Small tele style silver squier logo silver series on front 1 butterfly string tree see pictures
Tuners Sealed diecast mainly some traps
Pickups 2 single coil ceramics
Controls Standard Tele chrome Knurled Flat Top
Nut 41mm
Hardware Chrome
Bridge 6 saddle chrome top loading
Pickguard 5 hole black or white
Colours at least Sunburst, White, Black, Blonde and Maui Blue
Years available late 1992 to at around 1994 some non silver series branded models earlier and later

Some Pictures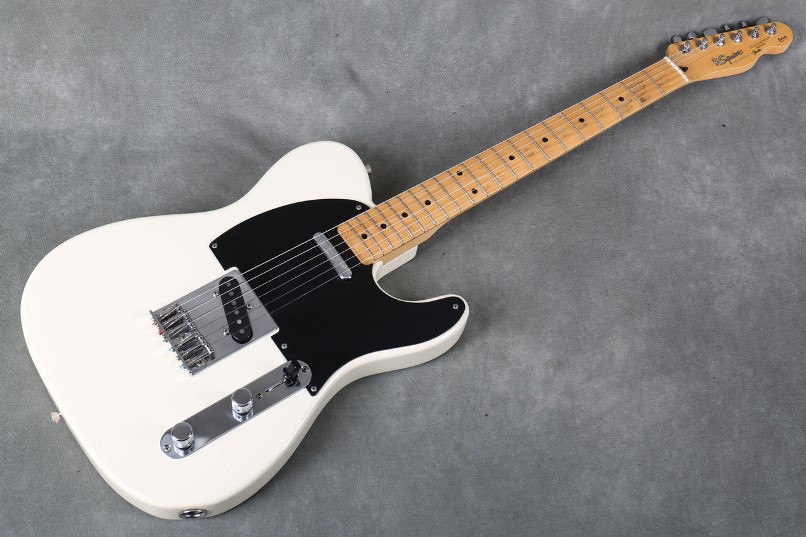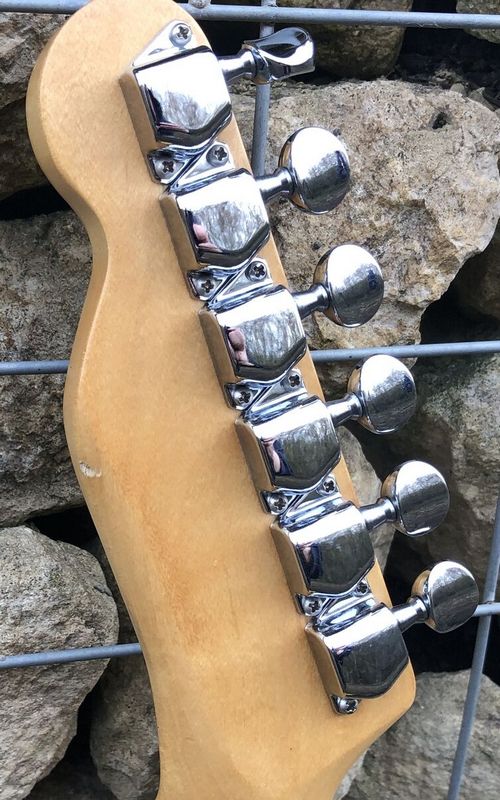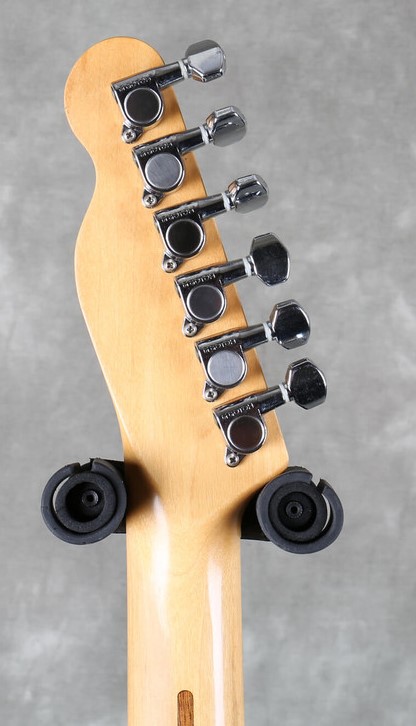 Both these headstocks say silver series on the front
Here is a comparison of the headstocks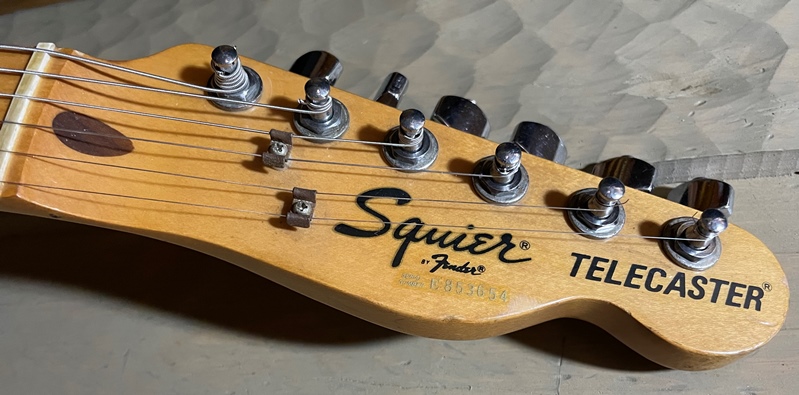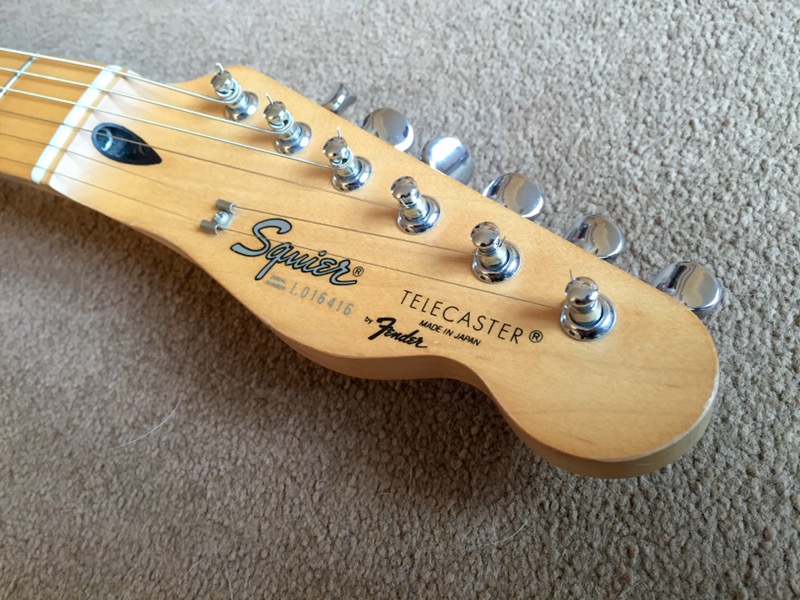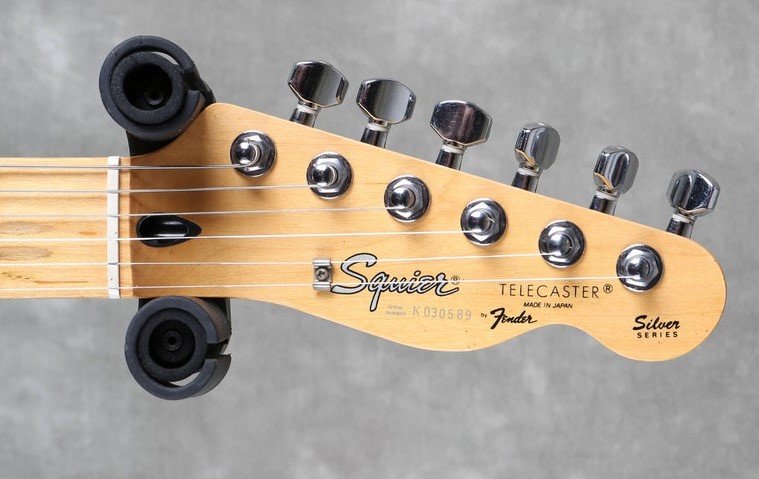 From top to bottom CTL30 TL354 and Silver series
Back to intro page
MIJ Squier intro