Bill Alston
Squier Classic Vibe Series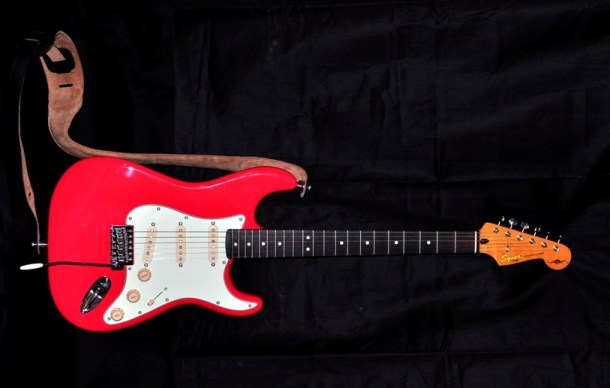 Simon Neil Signature Stratocaster

These guitars are highly regarded as being great value for money and as an affordable way to get that vintage feel Fender guitar
I have owned a couple of these including a Simon Neil signature and they really do feel like a guitar that is double the price or more.They are made in China and all have Gold Logos and Vintage Style tuners making them relatively easy to indentify, below are some headstock photos illustrating this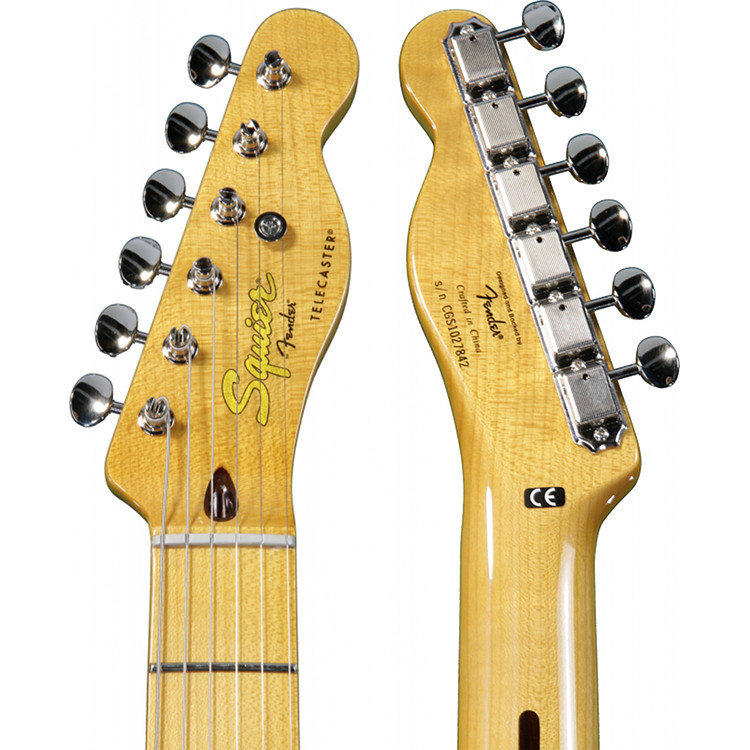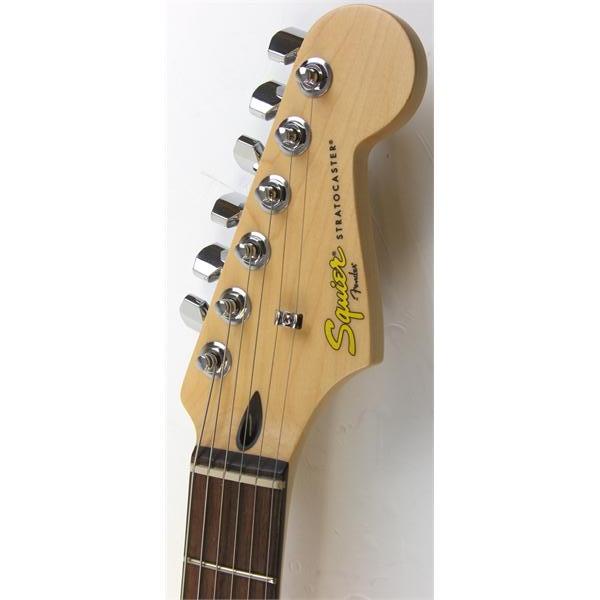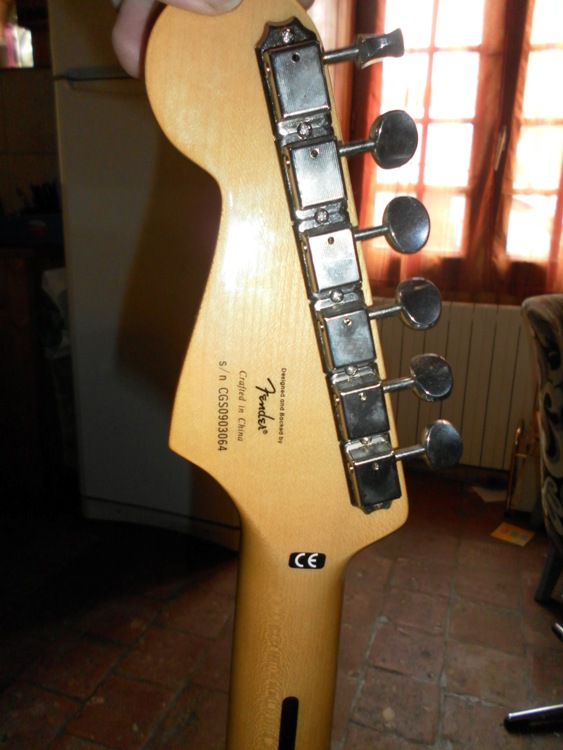 A Thinline Telecaster and a Stratocaster
Details of the series from launch
2009 Catalogue
50s Stratocaster Maple Fretboard in two colour sunburst
60s Stratocaster with Rosewood Fretboard in three colour sunburst
50s Telecaster Maple Fretboard in Blonde
50s Duosonic Maple Fretboard in desert sand

2010 and 2011
50s Stratocaster Maple Fretboard in two colour sunburst added Lake Placid Blue and Olympic White
It says Rosewood Fretboard in the 2010 catalogue but in the 2011 catalogue only says Maple Fretboard The Rosewood is a catalogue misprint.
60s Stratocaster with Rosewood Fretboard in three colour sunburst added Candy Apple Red
Added a Thinline and a Custom to the Telecaster range both three colour sunburst
50s Duosonic Maple Fretboard in desert sand

2012 Catalogue
First left handed versions available. Stratocaster 50s in two colour sunburst with Maple Stratocaster 60s in three colour sunburst with Rosewood plus a Telecaster 50s in Butterscotch Blonde
50s Stratocaster Maple Fretboard Colours now two colour sunburst Olympic White Fiesta Red
60s Stratocaster with Rosewood Fretboard in three colour sunburst or Candy Apple Red
50s Telecaster Butterscotch Blonde and Vintage Blonde now the colour options
No Duosonic now discontinued.
This catalogue is the first appearance of the Simon Neil (Biffy Clyro) signature Strat. This is a variation on the CV 60s in Fiesta Red with a mint green pickguard and a mixture of Alnico 3 and 5 vintage style pickups. It may have been available earlier.

2013 Catalogue
No changes

2014 Catalogue
Added Stratocaster 50s 60th Anniversary model in Aztec Gold with gold hardware currently still available at around &pound478
At some point Lake Placid Blue 60s Classic Vibe Stratocaster with a matching headstock was introduced but isn't in any catalogue that I can find and isn't on the current UK website nor on the Squier USA website.See picture below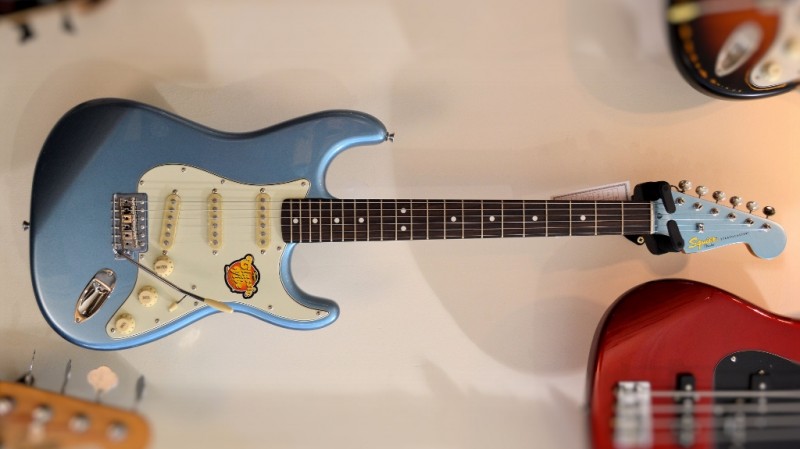 2015 from the UK website with MSRPs shown

A quick look around shows that retailers are charging a bit below MSRP but usually less than 10% lower but with the odd real bargain to be found.
Stratocaster 50s Now Available in 2 colour sunburst, Olympic White, Sherwood Green Metallic with a matching headstock now added. Left handed version unchanged &pound360.
Fiesta Red available on the USA website. Now discontinued in US also Nov 2015
Stratocaster 60s Three colour sunburst (left handed version available) &pound360 Candy Apple Red &pound420
Burgundy Mist with matching headstock available on USA website
Stratocaster 50s 60th Anniversary model in Aztec Gold still available &pound415
Telecaster 50s Butterscotch Blonde (Left handed version available) and Vintage Blonde both black pickguard both &pound360
Telecaster Custom Three colour Sunburst Rosewood neck, mint green pickguard &pound380
Telecaster Thinline Natural Finish white perloid pickguard Maple neck &pound405
New Model introduced in the previous year but not in 2014 catalogue Deluxe HSH Stratocaster Crimson Transparent White Pearl pickguard Rosewood neck 2 point bridge &pound445
Simon Neil (Biffy Clyro) signature Stratocaster &pound370



Classic Vibe Deluxe HSH


Update November 2015 The 50s Strat is no longer available in Olympic White.
The 60s Strat is no longer available in Candy Apple Red but the matching headstock Burgundy Mist is available in the UK


July 2016
Stratocaster 50s Available in 2 colour sunburst, Olympic White is back and Sherwood Green priced &pound360 to &pound390 depending on colour
Stratocaster 60s Burgundy Mist or 3 colour sunburst &pound390
Simon Neil Still available &pound390
Telecaster 50s Butterscotch Blonde or Vintage Blonde &pound390
Telecaster Custom Sunburst &pound410
Telecaster Thinline Natural &pound410

Update November 2016
I have had an Email from Mark Cochrane from Manchester. Mark has a CV50 Classic Vibe Mary Kaye model. He tells me that this guitar was available for a short time only and that he bought his in 2013. The serial number begins CGS12 suggesting a 2012 or 13 manufacture. These don't appear in the catalogues that I can find. I guess this was a special run and that fairly limited numbers are around. Here are a couple of pictures. Thanks Mark much appreciated.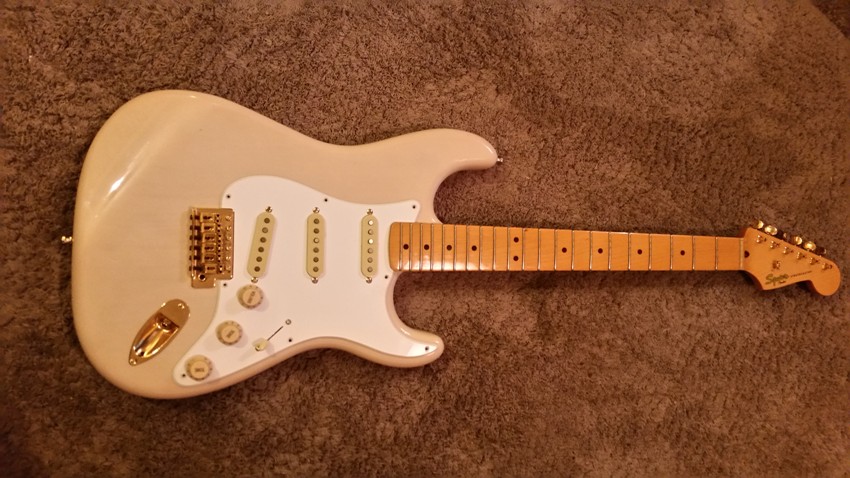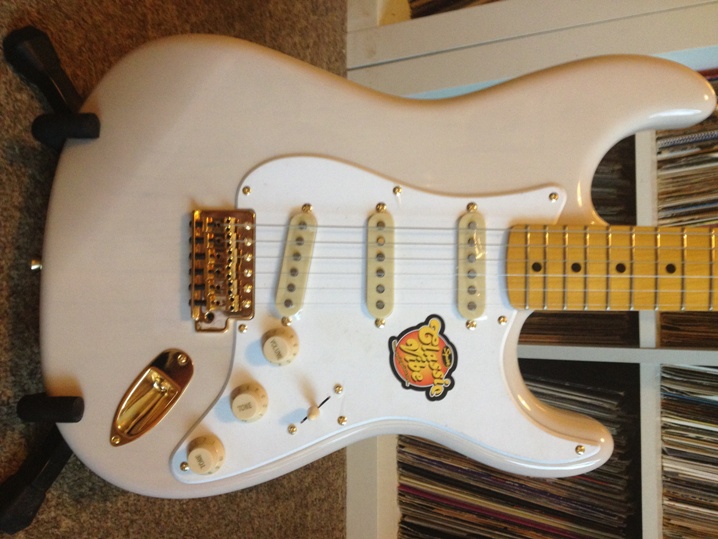 Beautiful guitar indeed


I have also found a FSR Telecaster Custom in Gold Bronze, made in very limited numbers. 28 were available in the UK but how many in other countries I am not sure. They were available in late 2014 I have seen one bought in the UK and one bought in the Netherlands it is a superb looking guitar as the pictures below show.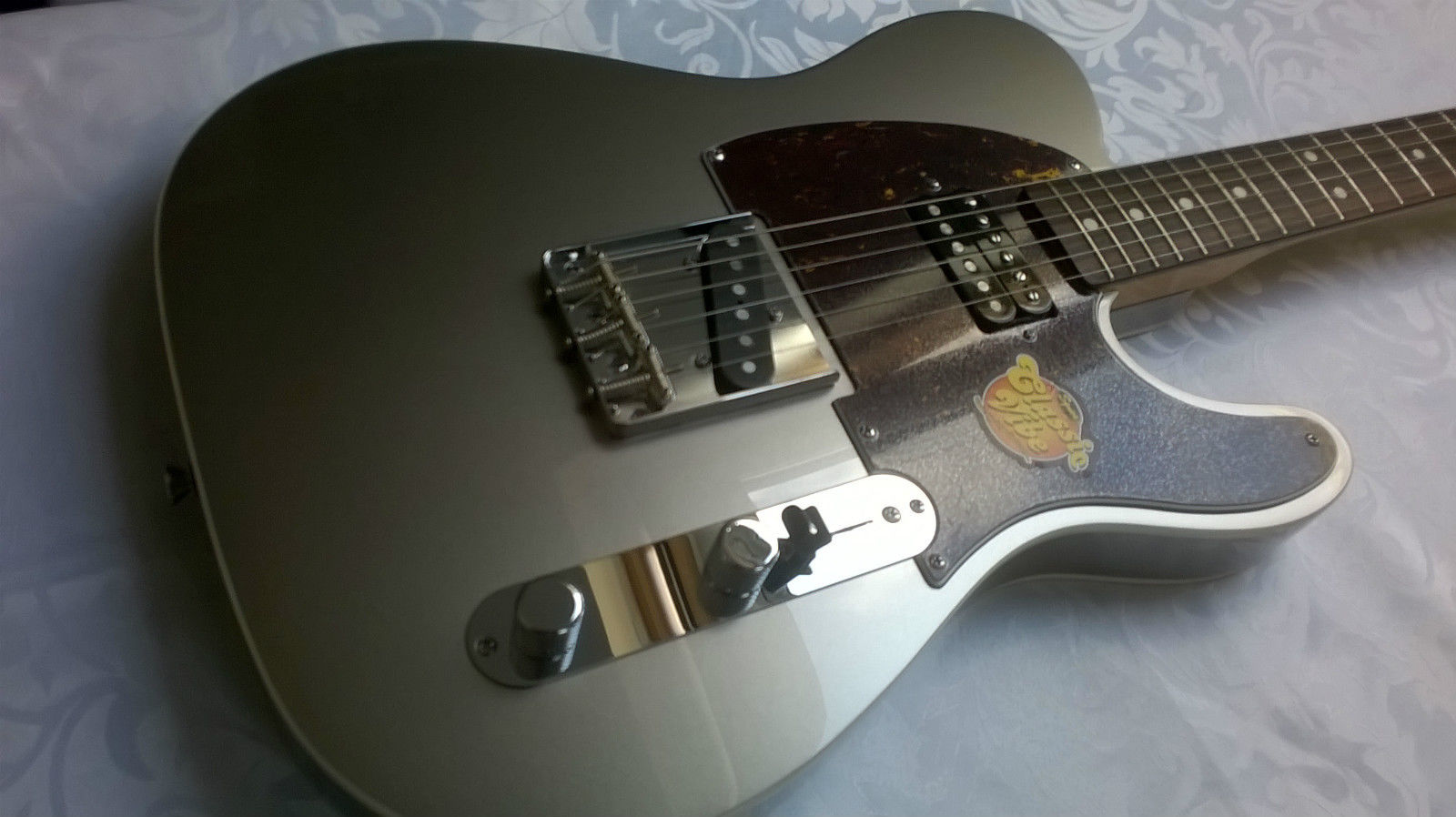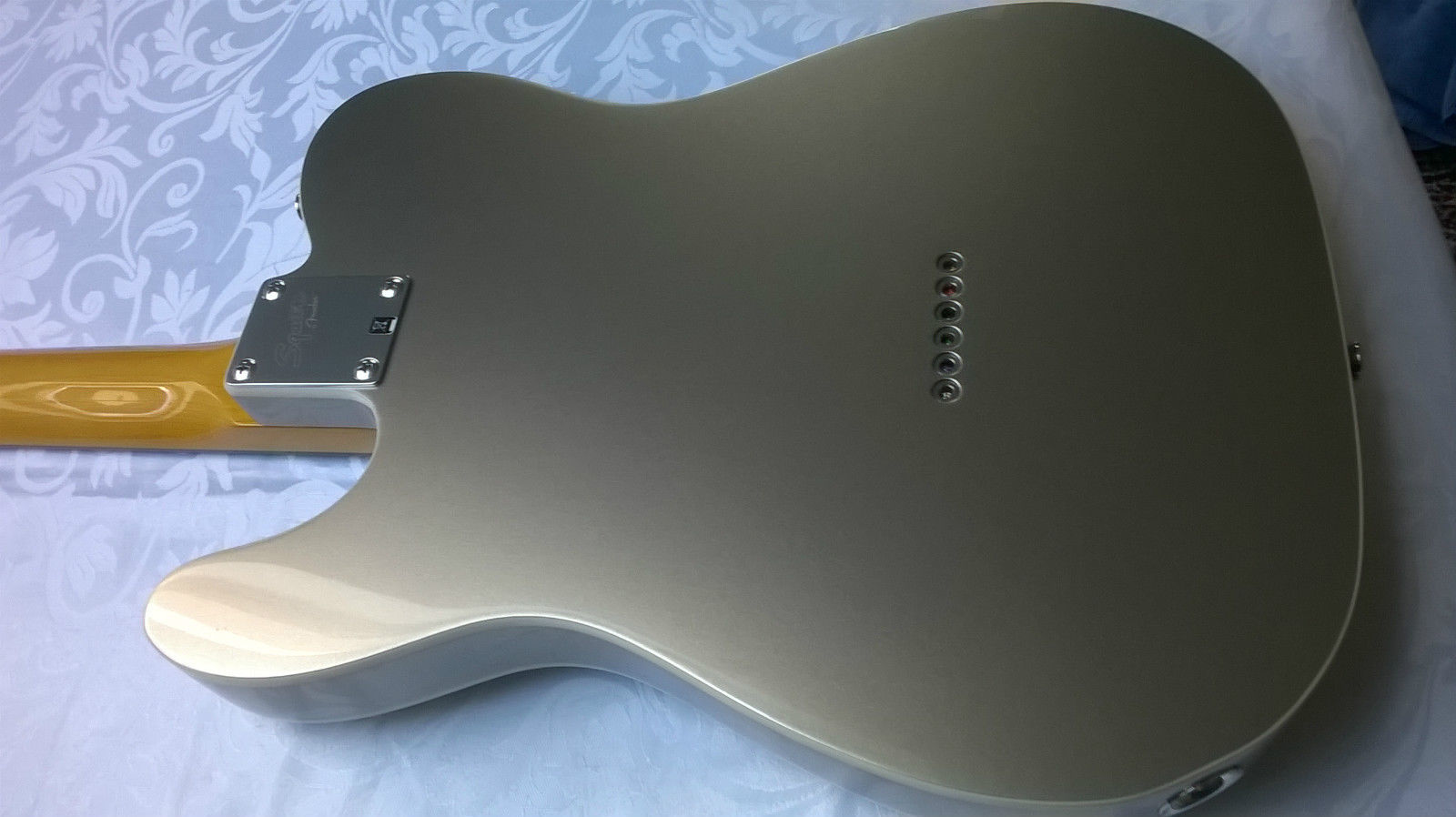 Thanks to Alainvey of the Strat forum I now know that there is a Stratocaster version of the Gold Bronze. Again we are told only 28 to be imported to the UK.

The Gold Bronze Strat
This Olympic White 60s FSR was still available in Feb 2017 for &pound398 at gear for music but only three left.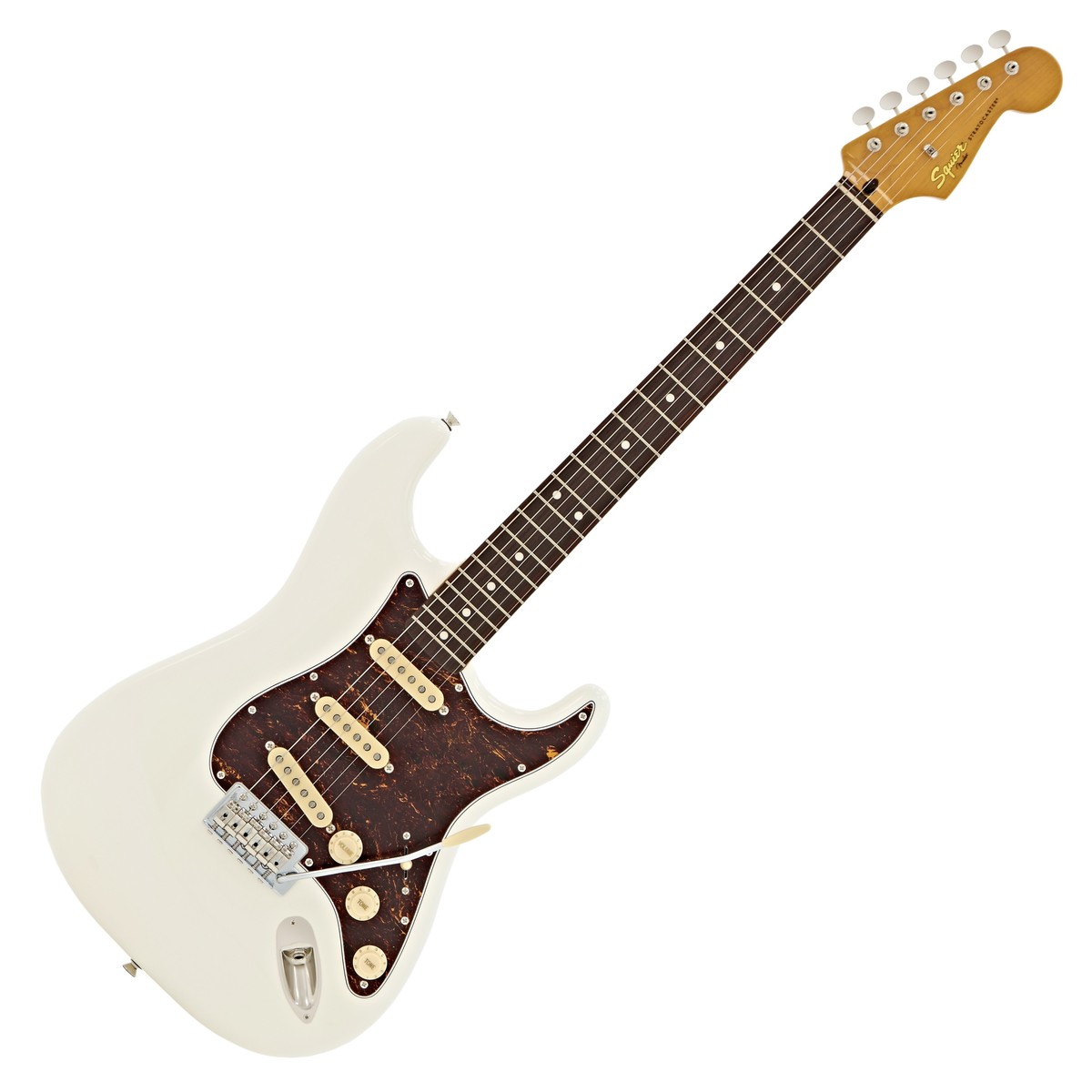 This seafoam green strat was an FSR in 2013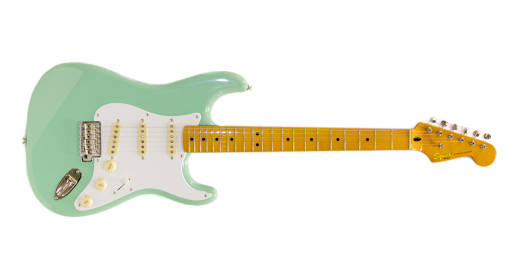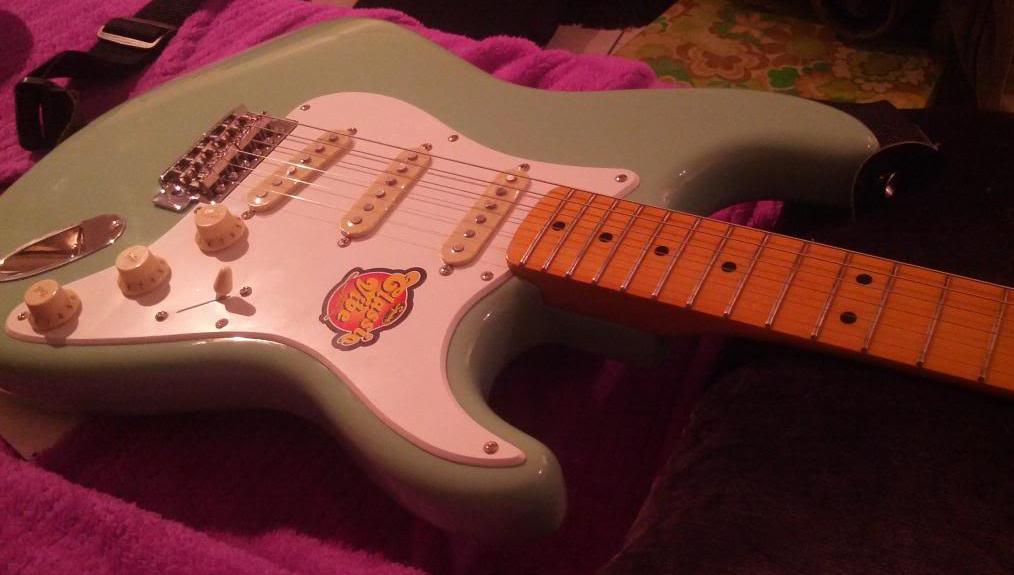 This guitar is said to be Burgundy Mist but looks like purple sparkle to me.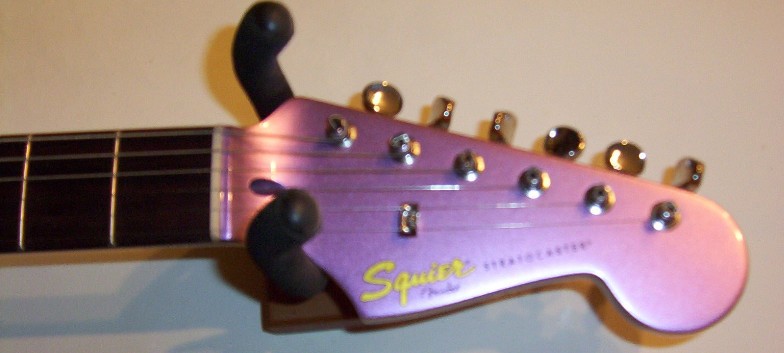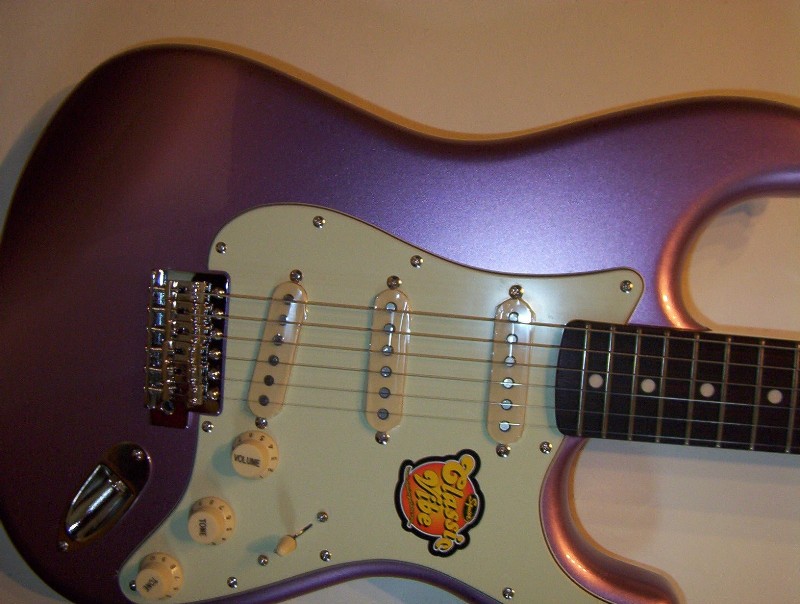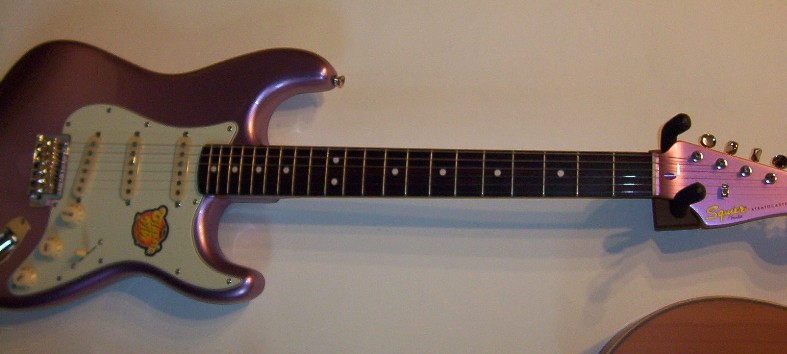 Specifications