Bill Alston RGX Pages
The RGX 1200 Export range
The range appears in the 1987 Western Catalogues but then the same models appear in the the 1988 catalogues along with some additional models what is obvious though is that although they have the same model designations they are not the same guitars. All models Made in Japan.
Update 23rd April 2020
Belvedere from the Yamaha forum tells me he has been looking at a 1212A and it is made in Taiwan and he has provided proof of 1212A and a 1212S being made in Taiwan so looks like they were made in both countries as other 1200 series might be.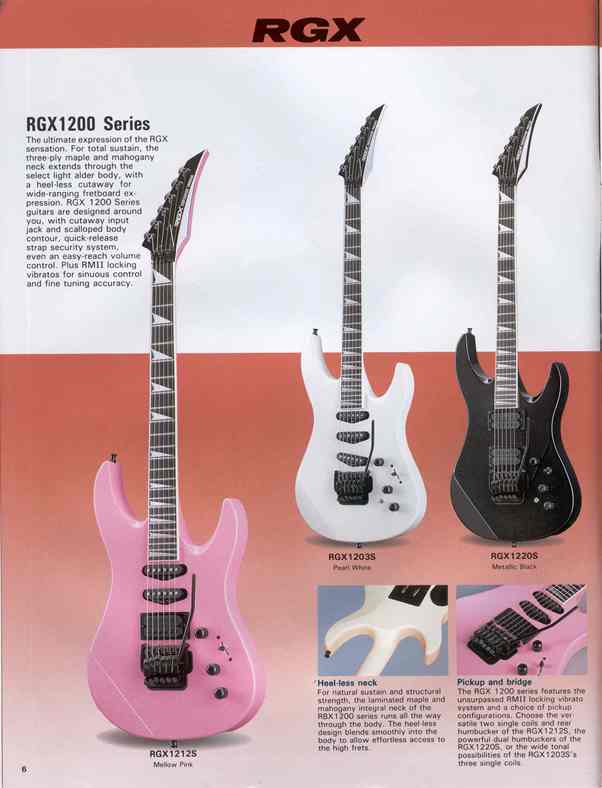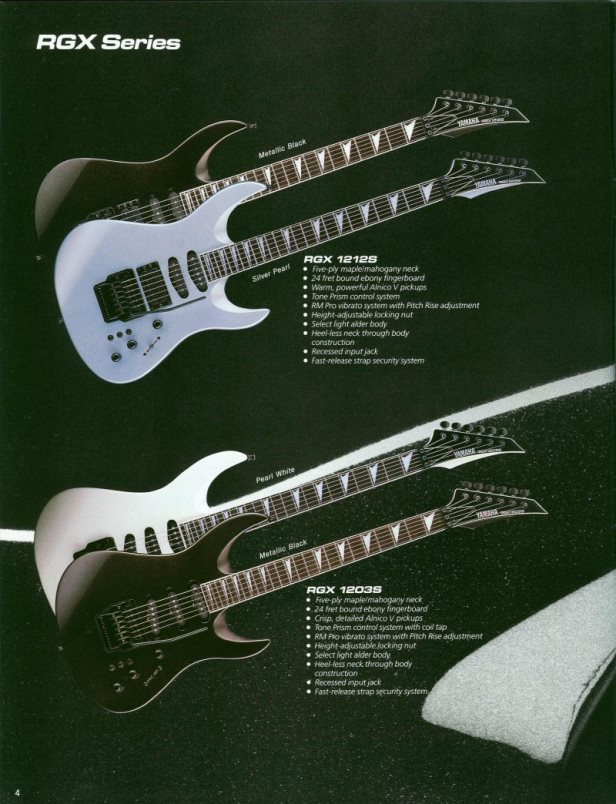 The 1987 on the left the 1988 on the right as well has having different controls they also have different bridges the 87 are RMii the 88 RM Pro
It would appear therefore that the export models are:
RGX1220S V1 and V2
RGX1212S V1 and V2
RGX1203S V1 and V2
RGX1212A
RGX1220A

Version 1 1220S 1212S and 1203S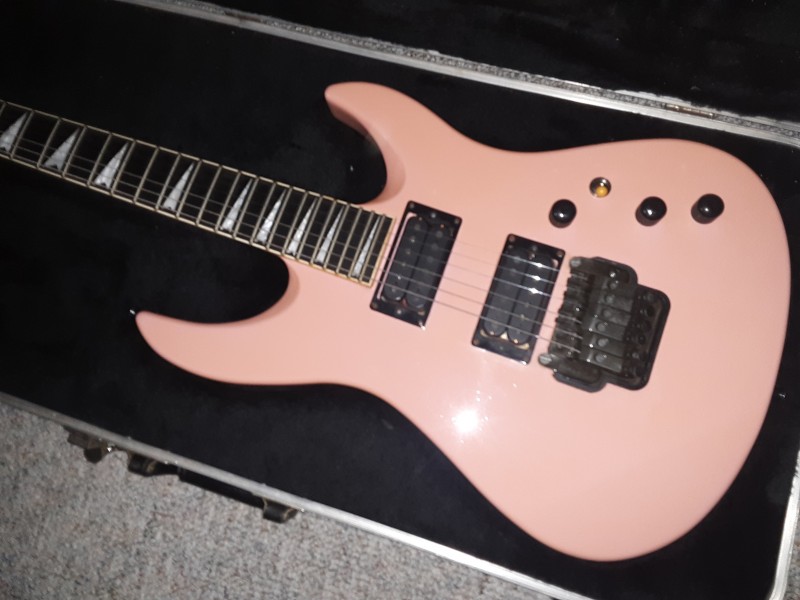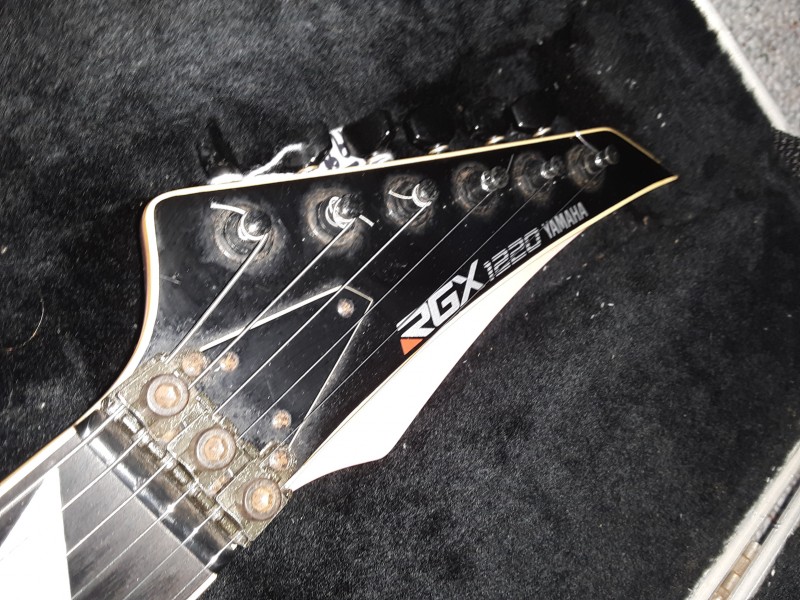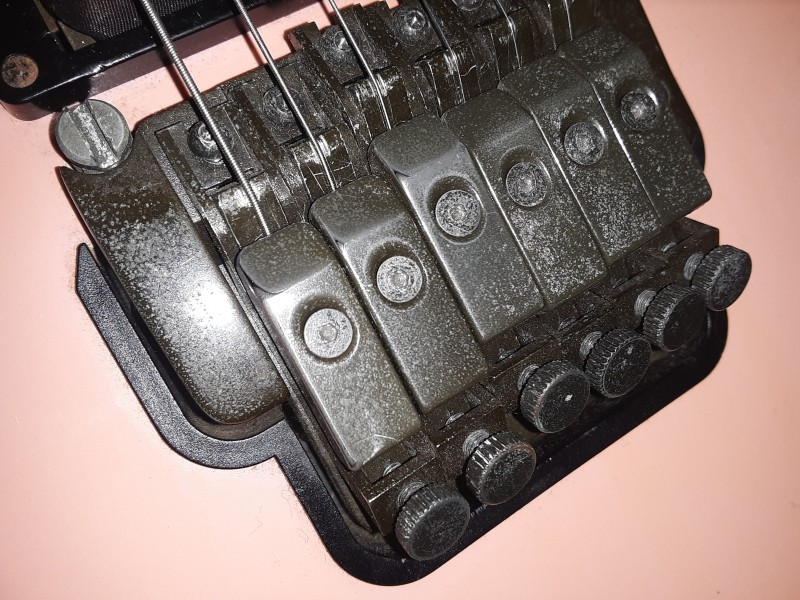 This is a 1987 V1 1220 the pictures are supplied by the owner who is Asmikace from the Yamaha Forum. Many thanks.
| | | | |
| --- | --- | --- | --- |
| | 1220S | 1212S | 1203S |
| Body | Select Light Alder | Select Light Alder | Select Light Alder |
| Neck | 3 ply Maple Mahogany Through Body | 3 ply Maple Mahogany Through Body | 3 ply Maple Mahogany Through Body |
| Fret Board | Bound Ebony 24 Frets 628mms scale 350mms Radius | Bound Ebony 24 Frets 628mms scale 350mms Radius | Bound Ebony 24 Frets 628mms scale 350mms Radius |
| Bridge | Black Chrome RMii | Black Chrome RMii | Black Chrome RMii |
| Pickups | Alnico 2 HBs | Alnico 2 SCs 1HB | Alnico 3 SCs |
| Controls | 2 Volume 1 Tone 3 way switch Coil Split | 2 Tones 1 Volume 5 way switch coil split | 2 Tones 1 Volume 5 way switch |
| Colours | Metallic Black, Pearl White, Candy Apple Red or Mellow Pink | Metallic Black, Pearl White, Candy Apple Red or Mellow Pink | Metallic Black, Pearl White, Candy Apple Red or Mellow Pink |
| Nut | 43mms locking | 43mms locking | 43mms locking |
| Tuners | Black Diecast | Black Diecast | Black Diecast |
| Hardware | Black | Black | Black |
| Available | 1987 | 1987 | 1987 |
Version 2 1220S 1212S and 1203S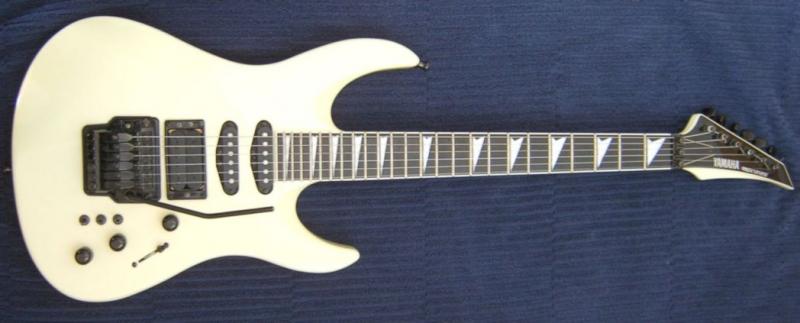 This is a 1212S Version 2
| | | | |
| --- | --- | --- | --- |
| | 1220S | 1212S | 1203S |
| Body | Select Light Alder | Select Light Alder | Select Light Alder |
| Neck | 5 piece Maple Mahogany Through Body | 5 Piece Maple Mahogany Through Body | 5 Piece Maple Mahogany Through Body |
| Fret Board | Bound Ebony 24 Frets 628mms scale 350mms Radius | Bound Ebony 24 Frets 628mms scale 350mms Radius | Bound Ebony 24 Frets 628mms scale 350mms Radius |
| Bridge | Black Chrome RM pro | Black Chrome RM pro | Black Chrome RM pro |
| Pickups | Alnico V 2 HBs | Alnico V 2 SCs 1HB | Alnico V 3 SCs |
| Controls | Tone Prism Control System 2 Volume 1 Tone 3 way switch Coil Split 3 mini switches see below | Tone Prism Control System 1 Volume 2 Tone 5 way switch Coil Split 3 mini switches see below | Tone Prism Control System 1 Volume 2 Tone 5 way switch 3 mini switches see below |
| Colours | Metallic Black, Pearl White, Silver Pearl or Gunmetal Blue | Metallic Black, Pearl White, Silver Pearl or Gunmetal Blue | Metallic Black, Pearl White, Silver Pearl or Gunmetal Blue |
| Nut | 43mms locking | 43mms locking | 43mms locking |
| Tuners | Black Diecast | Black Diecast | Black Diecast |
| Hardware | Black | Black | Black |
| Available | 1988-90 | 1988-90 | 1988-90 |
Here's an explanation of this very complex set of controls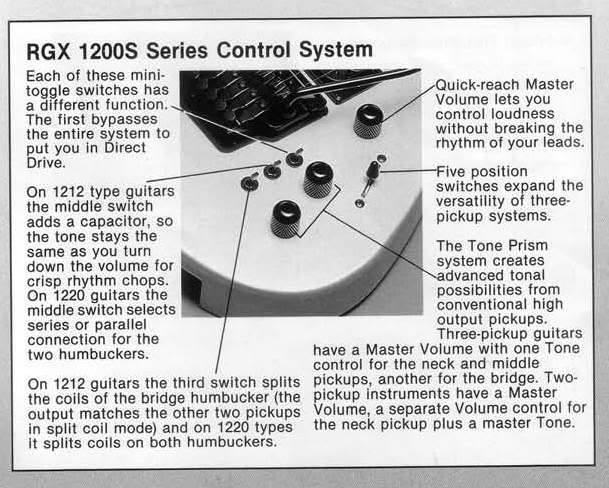 The Active Range
As far as I can see this comprises 2 models the 1220A and the 1212A it might seem logical that there is a 1203A but if so I haven't found it.There is a lot of technical detail and hype in the catalogue about the pickups and controls.
Both guitars have power focus active pickups and advanced drive spectrum controls. The best way to convey this info is with scans from the catalogues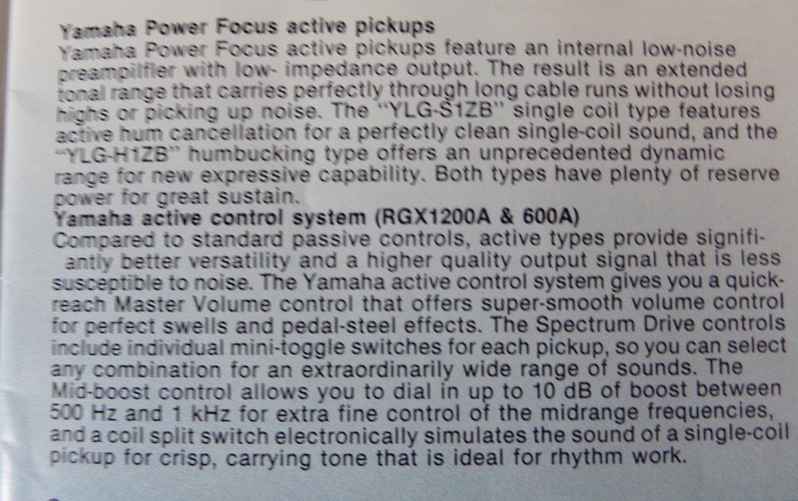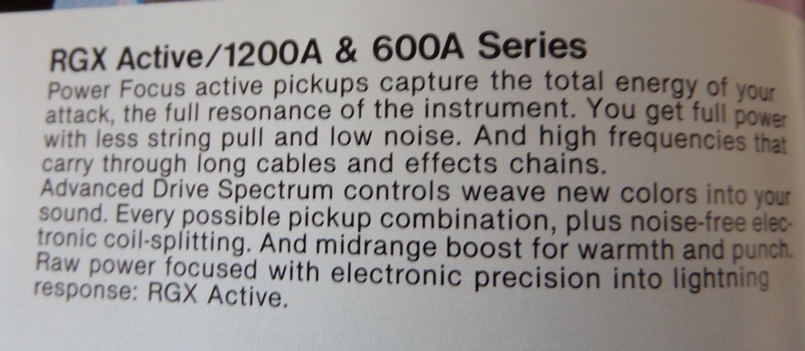 | | | |
| --- | --- | --- |
| | 1220A | 1212A |
| Body | Select Light Alder | Select Light Alder |
| Neck | 5 piece Maple Mahogany Through Body | 5 Piece Maple Mahogany Through Body |
| Fret Board | Bound Ebony 24 Jumbo Frets 628mms scale 350mms Radius | Bound Ebony 24 Jumbo Frets 628mms scale 350mms Radius |
| Bridge | Black Chrome RM pro | Black Chrome RM pro |
| Pickups | Power Focus active 2 HBs | Power Focus active 2 SCs 1HB |
| Controls | Drive Spectrum Control System 2 Volume 1 Tone 3 way switch Coil Split 1 mini toggle switch | Drive Spectrum Control System 1 Volume 1 mid boost 1 Tone Coil Split 3 mini switches see above |
| Colours | Metallic Black, Pearl White, Silver Pearl or Gunmetal Blue | Metallic Black, Pearl White, Silver Pearl or Gunmetal Blue |
| Nut | 43mms locking | 43mms locking |
| Tuners | Black Diecast | Black Diecast |
| Hardware | Black | Black |
| Available | 1988-90 | 1988-90 |