Bill Alston
The TBJ CST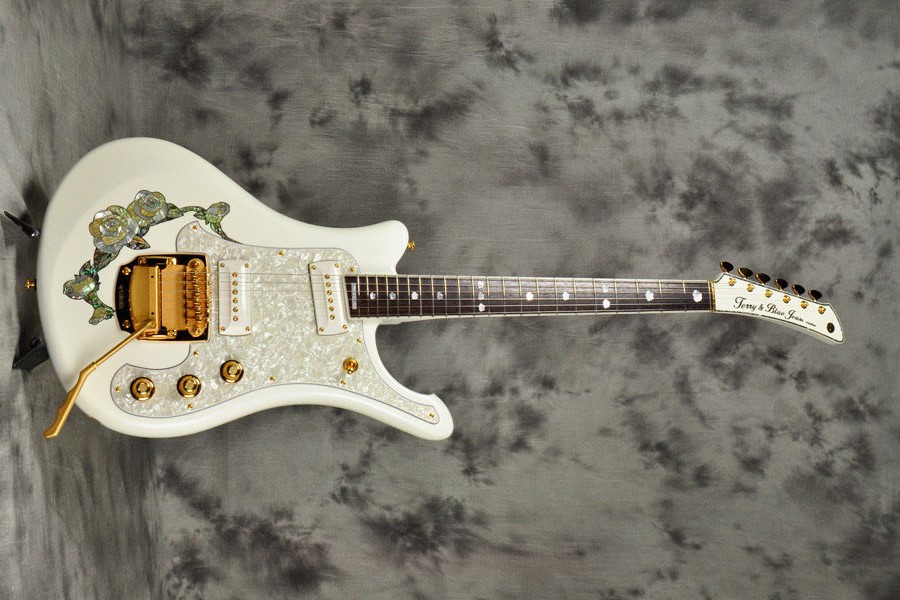 This is the signature guitar of Terauchi (Terry) Takeshi sometimes written as Takeshi Terauchi. He was the lead in one or two surf bands in the 60s and had a long career after that. This is the Terry and The Blue Jeans Model, the band he recorded with around 1966. They were unbelievably popular in Japan at the time.
The guitar was produced, according to the archives, mid 2001 at an astonishing 680,000 yen about £5,000 and continued in production until 2007.

As you would expect for the price this is quite some guitar. For some reason though it is shown in the 2000 catalogue.


Some details
The body is two piece Alder with a one piece Maple neck. The fretboard is Rosewood, 22 frets and a 184mm radius. It has all gold hardware locking tuners and a distinctive original bridge. The controls are 1 volume 1 tone a balancer and 3 way switch. It is available only in Royal Pearl white.

Pictures really tell the story of this guitar so here goes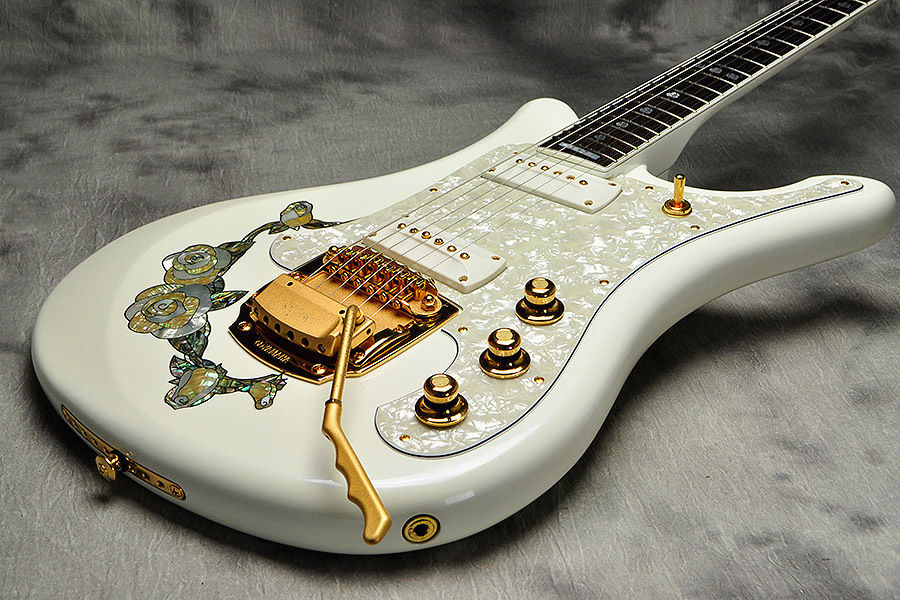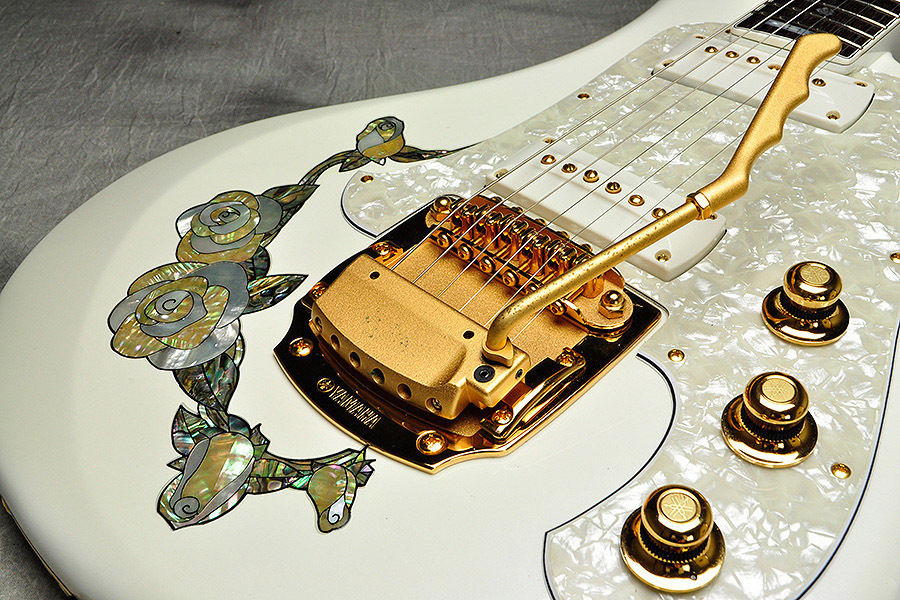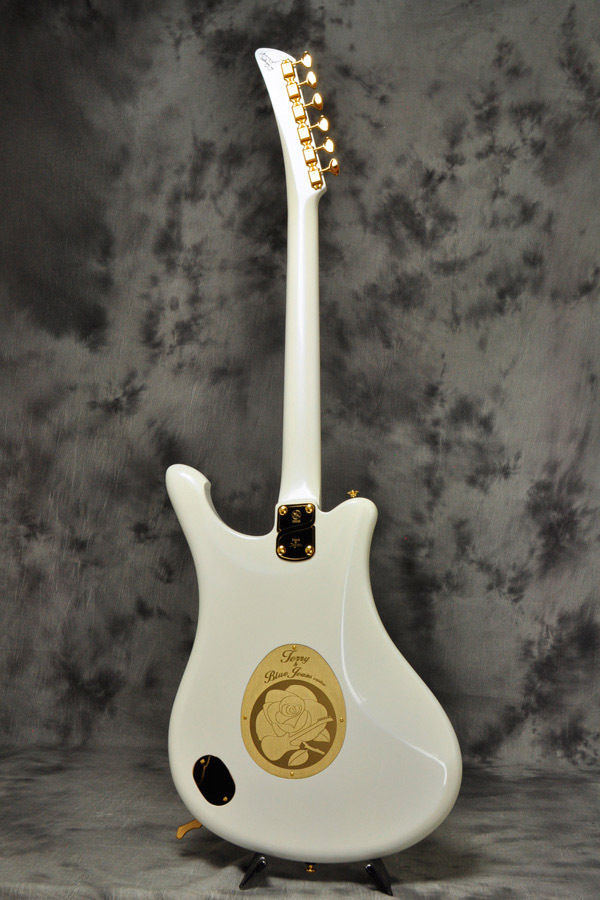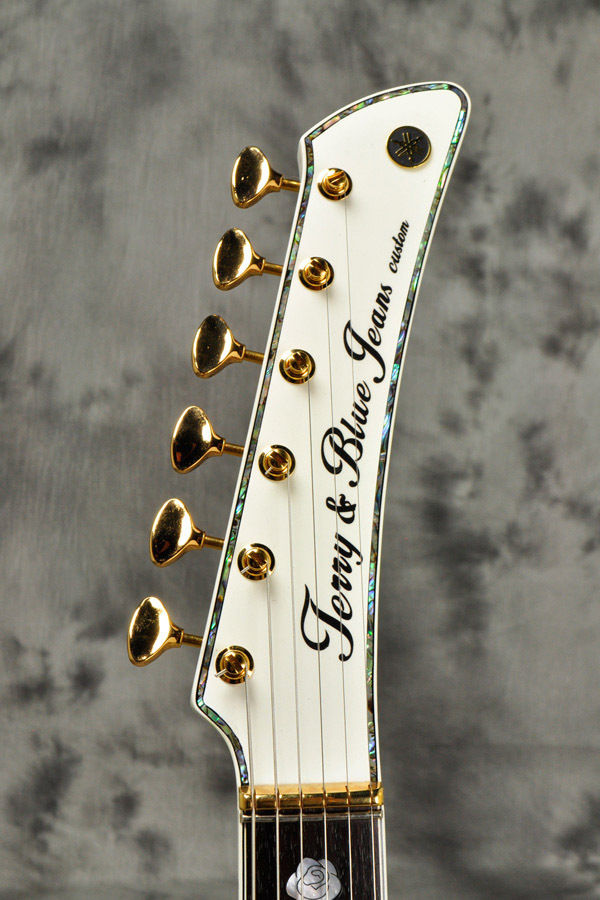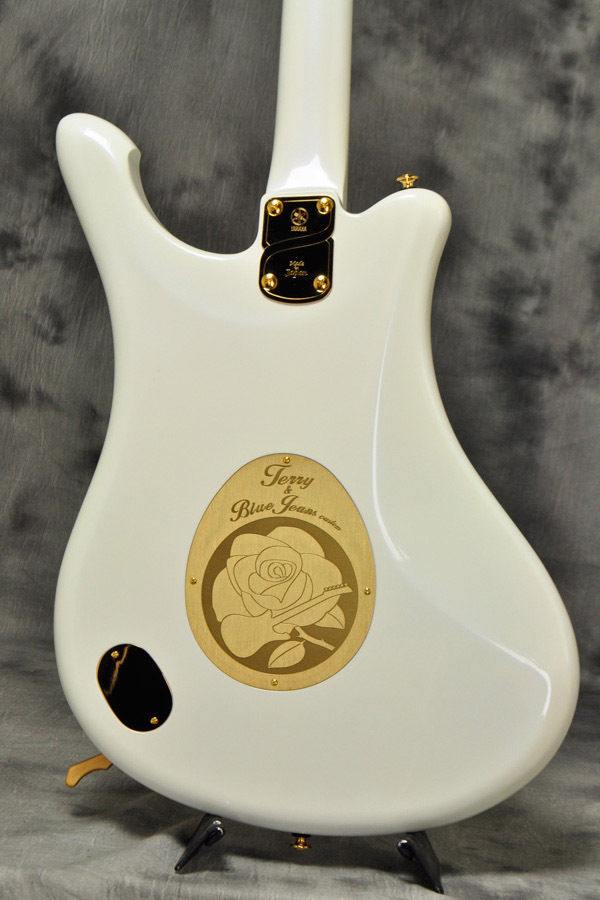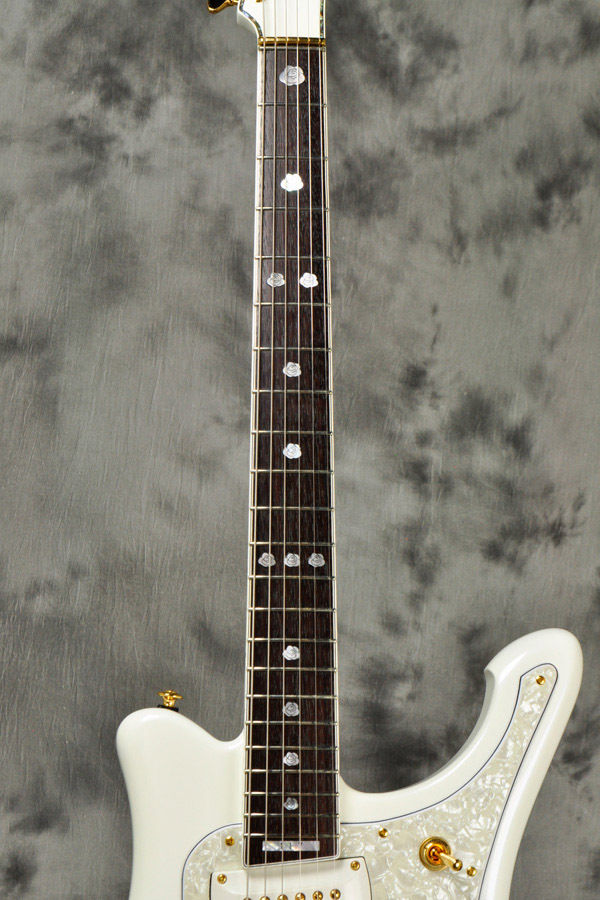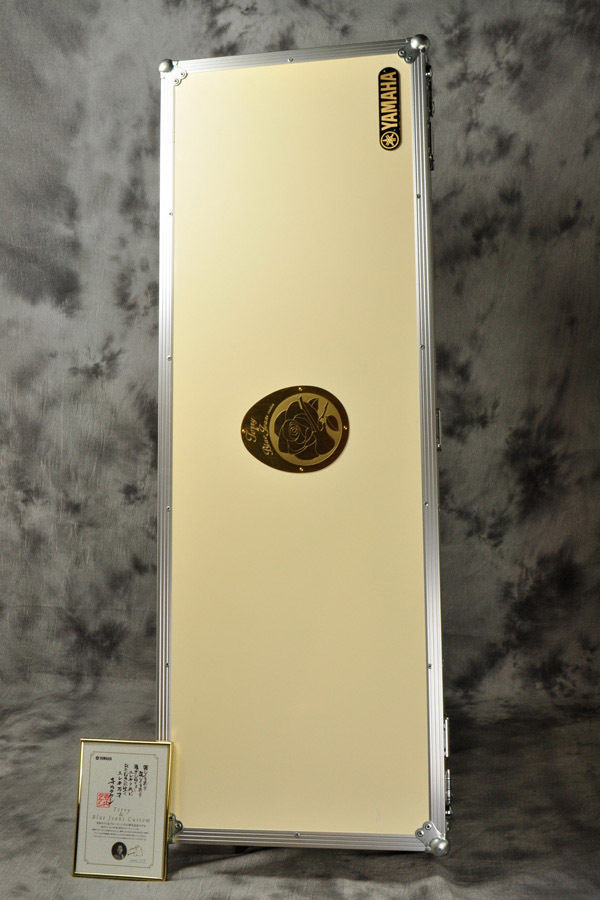 In 2007 Yamaha released a TBJ CST2 model only 45 were made again Royal Pearl white and the addition of Black and Metallic Red. The release price was a staggering 1,000,000 yen. Said to be improved electrics but difficult to get exactly what the changes were but seem to be minor.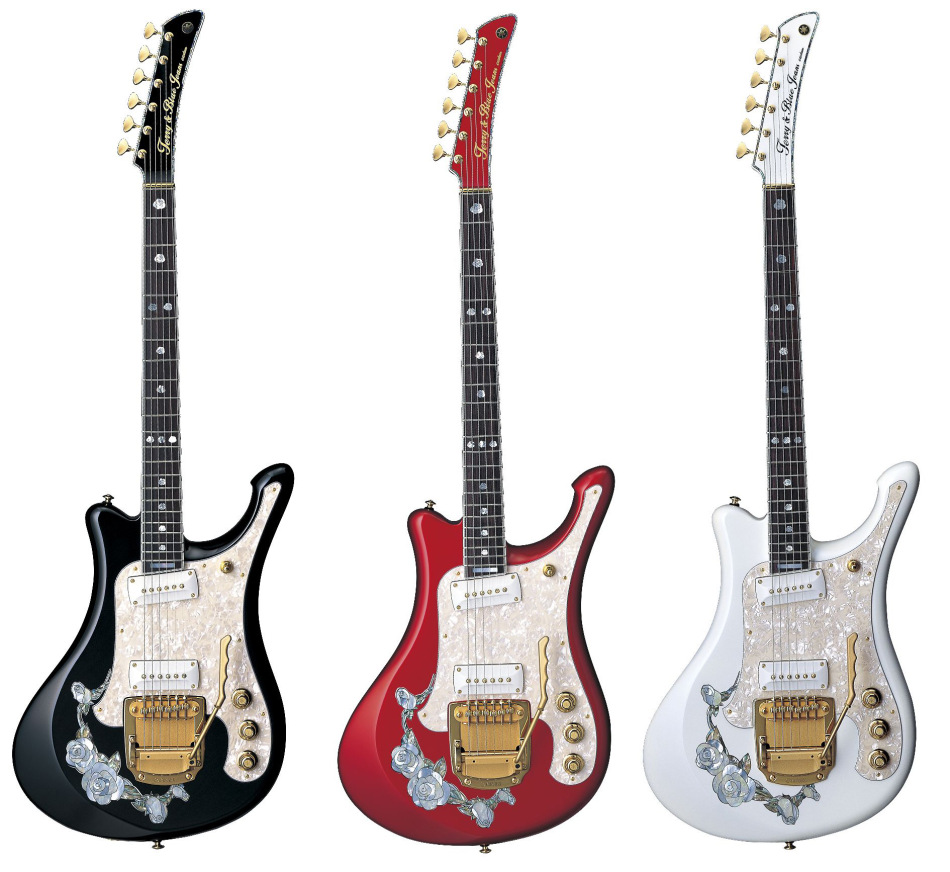 The TBJ CST2 range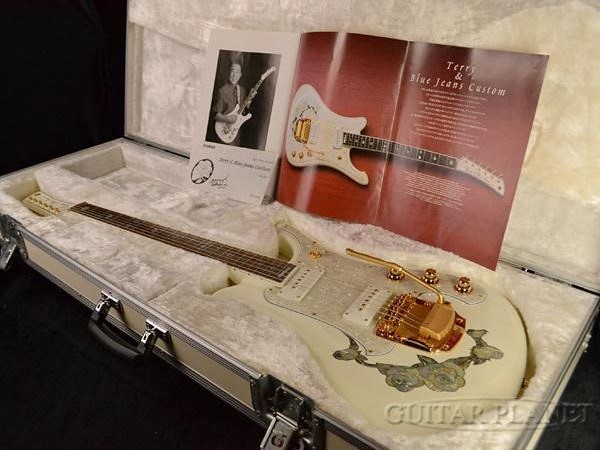 Update Sept 2016
A Canadian member of Japanaxe known as Boogieman has provided the following information.
In addition to the information on your site, the SG3KY's headstock design was inspired by Kayama's personal boat "Koushin Maru". The blue body colour was so chosen, as Kayama loves the sea. At Kayama's request, the SG3KY also has a built-in fuzz effect, as well as LED lights for the side fret markers. The limited edition guitar's retail price was 880,000 yen.
The last bit of info is at odds with the 2000 catalogue which states 680,000 yen, but the price could easily have increased to the 880,000 he mentions.