Bill Alston
The English Catalogues
The SEs first appear in the 1985 English catalogue so seemingly earlier than in Japan. Whilst the Japanese catalogue refers only to budget models the English catalogue includes a much wider range with some very good quality models, I do not have all the launch prices but the 700s were launched at 80,000 yen according to the archives as always with Yamaha the higher the number the more expensive the guitar. The top of the range was the 700 line consisting of 4 models the 700E,M,HE and HM These are essentially the same guitar the E indicating an Ebony fingerboard and the M a maple one. The H indicating a 2 Humbucker configuration instead of the 2 single coils and one Humbucker on the others.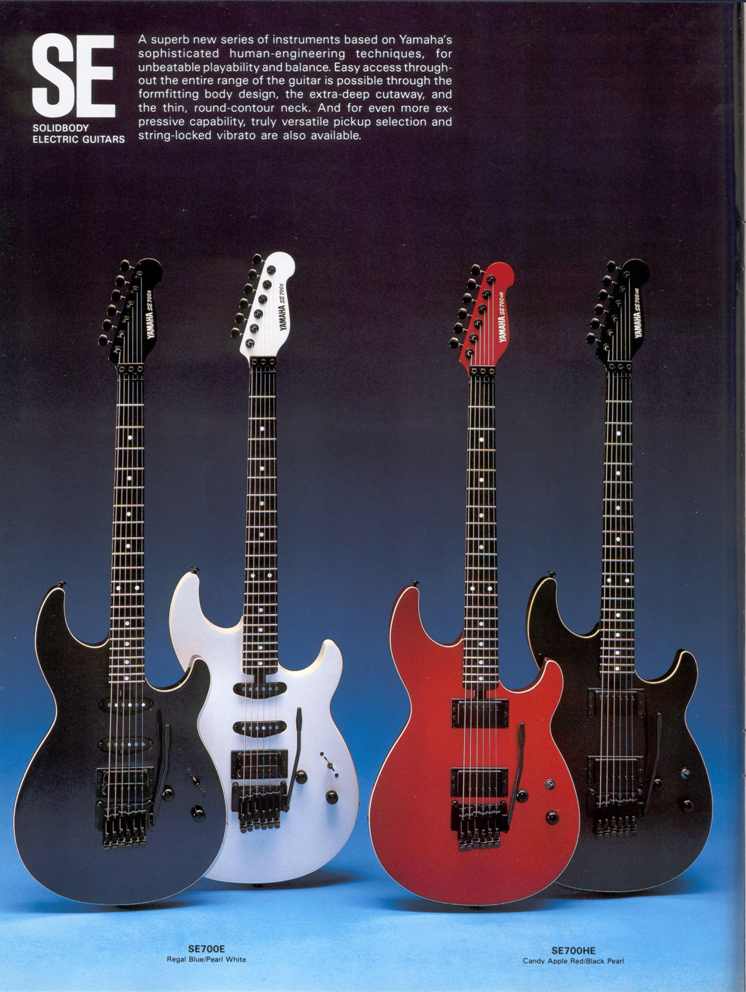 A page from the 1985 catalogue
The other models launched at the same time were the SE200, 300 and 450. Here are the details from the 1985 catalogue.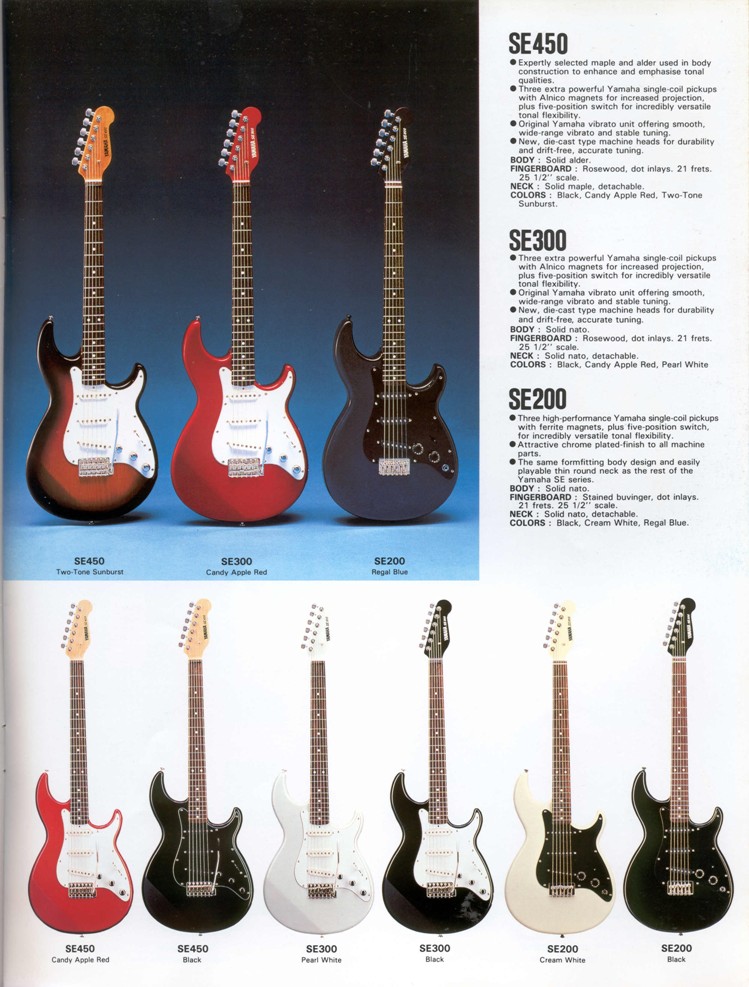 More detail on the first models English catalogue here
Further details