Bill Alston
72 Telecaster FSRs
FSRs are Factory Special Runs or Fender Special Runs, opinion seems divided and they are generally for a specific dealer, a different wood or to commemorate a specific occasion, a brand or similar. Sometimes just because Fender want to issue them.
2002 Thinline
This special run was 5 custom colours with a white pearl pickguard. They are based on car colours in theory. The colours are Lake Placid Blue, Daphne Blue, Candy Apple Red, Surf Green and Shell Pink. There is contradictory information on the numbers made, I have heard as few as 25 of each colour often said to be a 100 of each and sometimes more. My view is more as they do not appear to be that rare although certainly not common.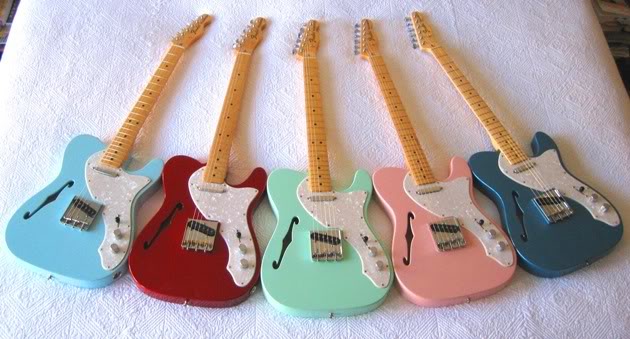 The 2002 FSRs
2012 Deluxe
There was an FSR or more than one in 2012 of the Deluxe in sparkle colours one of these had Vegas Gold, Aqua Flake Blue and Tangerine Flake.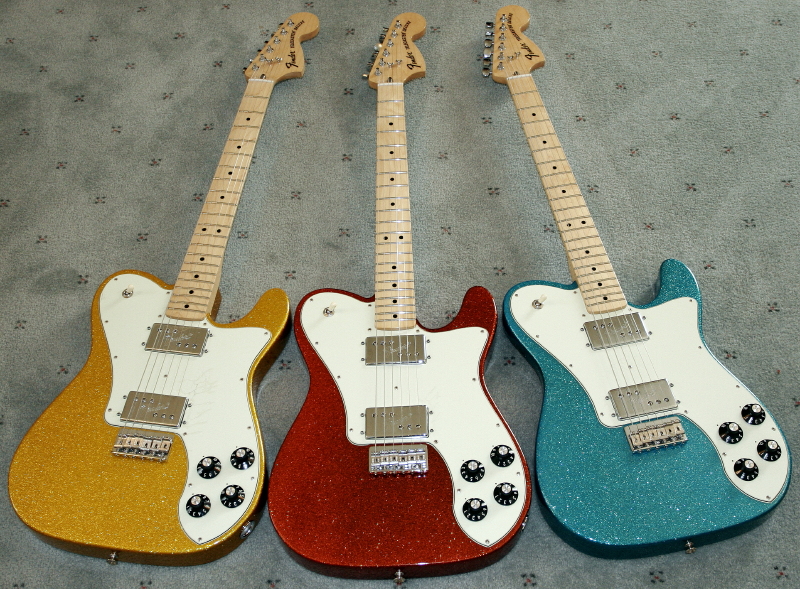 A 2012 FSR
2015 FSR
There has been a recent FSR of the Deluxe with Sparkle Colours Gold Red and Blue.I don't currently have any pictures of these.

Some Miscellaneous FSRs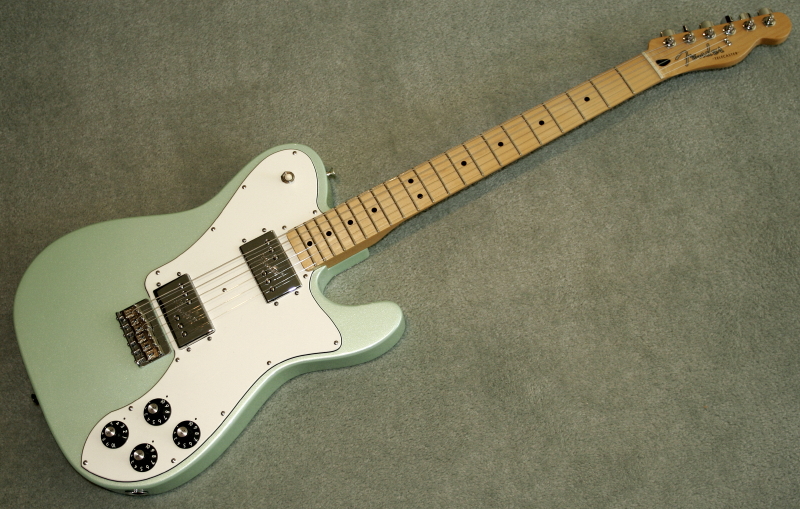 This is a 2010 Deluxe in Sea Foam Pearl note the standard Tele headstock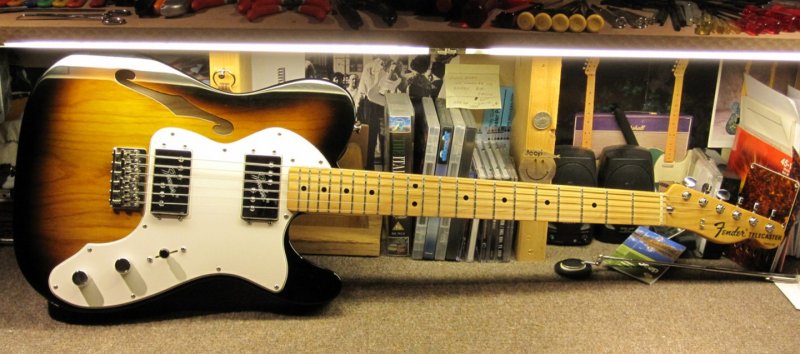 Thinline in 2 tone sunburst don't know the year
In 2016 a faded sonic blue FSR Thinline was made as at December 2016 there are still some available at around &pound950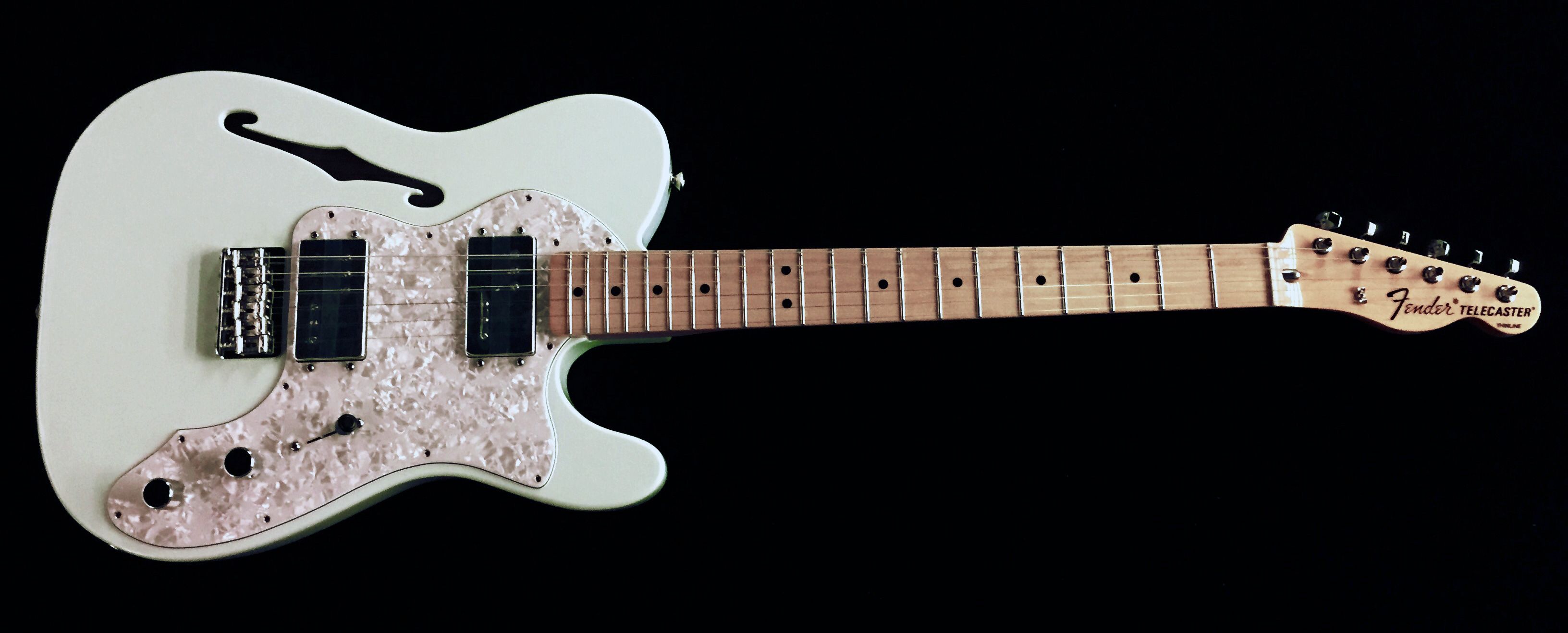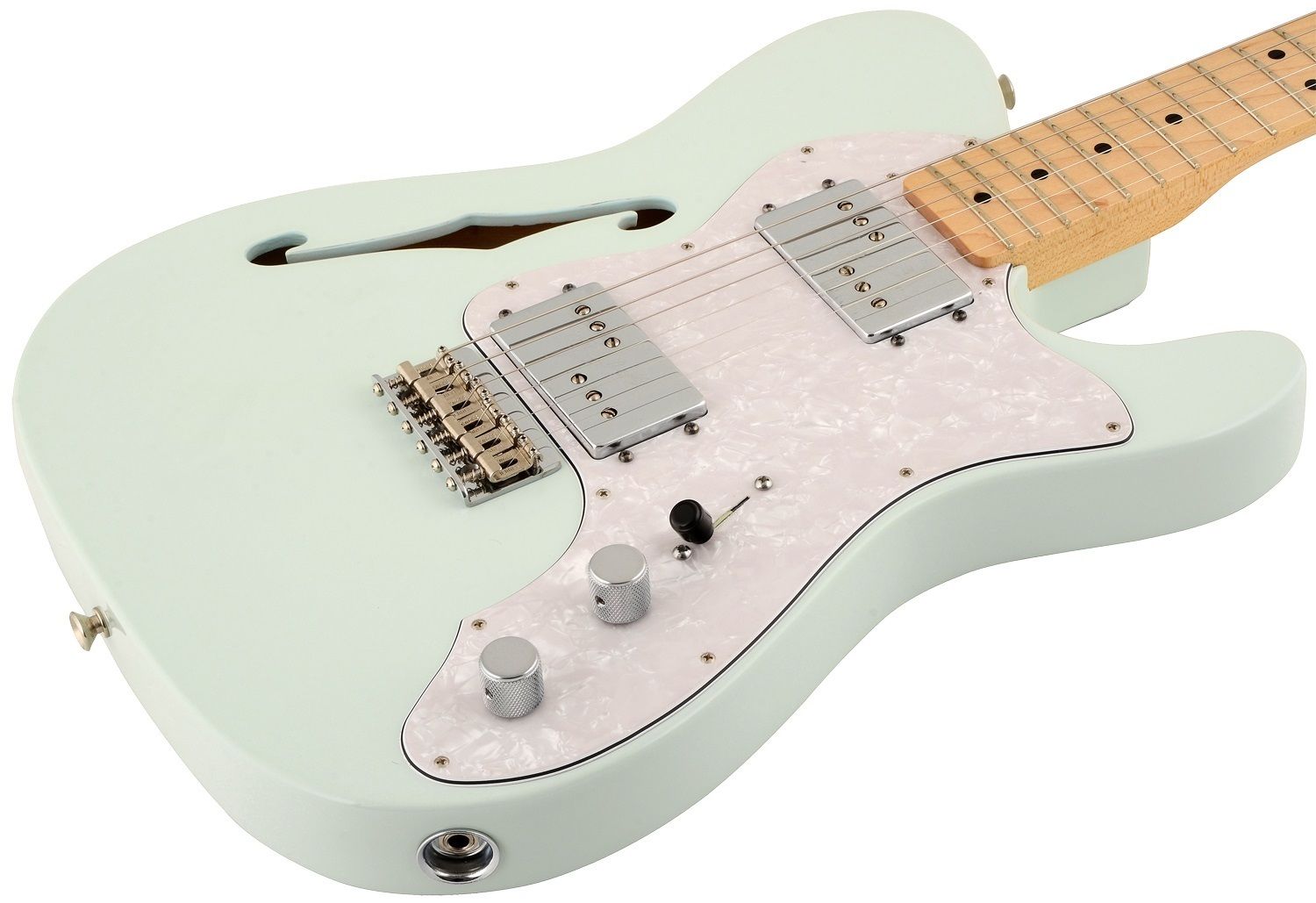 Below is an Olympic White Deluxe an FSR from 2007

In 2011 there was a run of 300 Customs in Sunset Orange Transparent on Polyester. The body was Ash and it featured two P90s.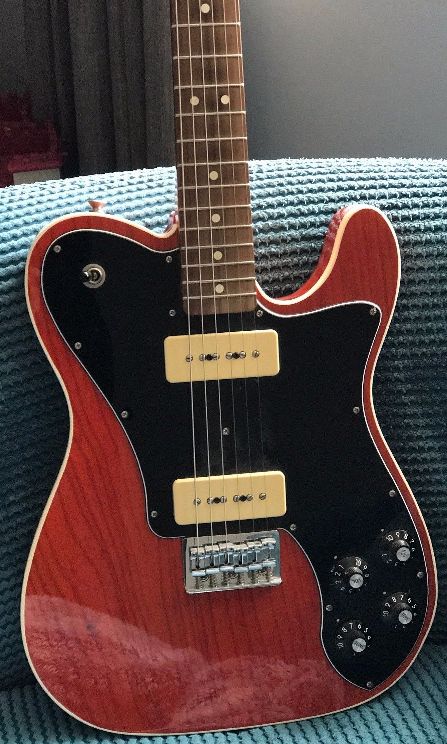 Below is a 2009 Deluxe FSR in natural with very figured wood